July 29 2021, Limbe–AIMS Cameroon regrets to report the death of Professor Marco Andrea Garuti, who passed on yesterday while on vacation with his family in Spain. Professor Garuti had recently completed the 2020-2021 academic year, conferring the AIMS Cameroon Master's degree to 37 graduates of the 8th cohort during a colourful ceremony on July 16.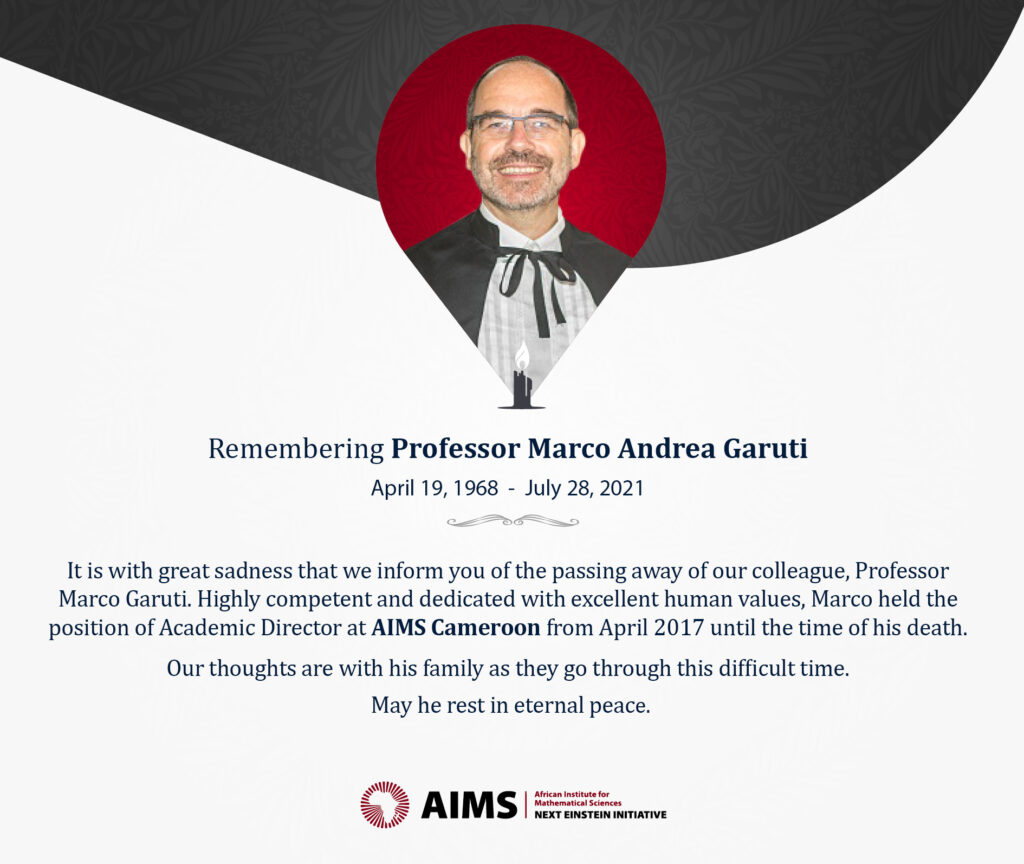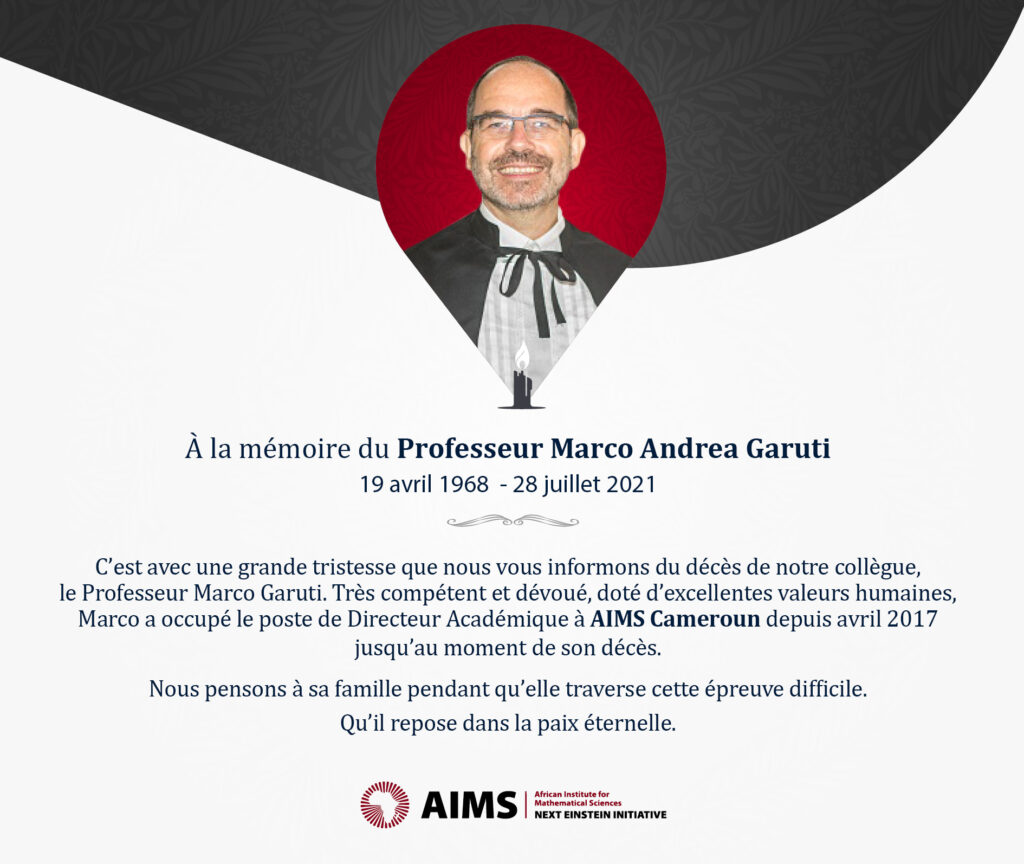 "We are saddened by this unexpected loss of our Academic Director, a highly competent and dedicated staff with excellent human values, at a time when AIMS Cameroon is preparing to welcome a new intake and expand its training fields. Professor Marco Garuti's contribution to the growth of our Centre of Excellence in recent years has been fundamental in establishing the reputation for quality we have gained so far. We are yet to digest the implications of his sudden departure not only at AIMS Cameroon but across the entire AIMS Network," said Professor Mama Foupouagnigni, AIMS Cameroon Centre President and Chief Academic Officer, AIMS Global Network.
Born on April 19, 1968, in Rome, Italy, Professor Marco Andrea Garuti graduated from the University of Rome 1 in Italy and obtained a PhD in Mathematics from the Université Paris-Sud in France. He was a Postdoc Researcher at Münster University in Germany and then Marie-Curie Fellow at the University of Utrecht in the Netherlands. He was then appointed Assistant Professor at the University of Padua, Italy, before joining AIMS Cameroon in April 2017 as Academic Director. The AIMS community will remember Marco as a soft-spoken, efficient administrator and academic whose expertise contributed to sustaining quality training for the advancement of Africa's youth and the emergence of the continent.