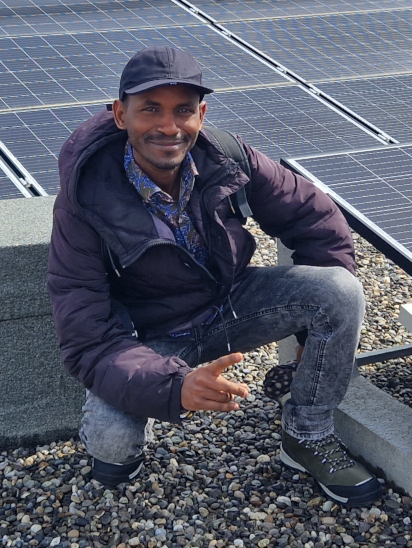 Ibrahim Joined AIMS-Cameroon with a bachelor degree in physics and a master degree in medical physics, both from Sudan University of Science & Technology (SUST), Ibrahim is a passionate of the electromagnetic radiation.
While at AIMS, Ibrahim worked on the Physics of X-ray Imaging under the supervision of Prof. Anatole Kenfack from Free University Berlin, Germany. He explored the high harmonic generation (HHG) theory as an alternative way to produce coherent beam with short wavelengths in the X-rays region. The mechanism of this theory, central to this work, is based on a semi-classical three step model. For its complete description, the time dependent Schrödinger equation (TDSE) of the Hydrogen atom considered was numerically solved by means of the Fast Fourier Transform Split Operator method.
After AIMS, Ibrahim obtained his PhD in physics from Sudan University of Science & Technology (SUST) and served as lecturer at different Sudanese universities and colleges such as University of Medical Sciences and Technology (USMT) and Sudan International University (SIU), just to mention a few. In parallel to his job, Ibrahim is active for his society being member of various associations working mainly in fields of education and health. Through years of serving, he realized that education, health and other public services are impossible without reliable and affordable energy access. So this became his obsession and he decided to shift to the right on the Electromagnetic Spectrum and work on solar energy. His optimal goal is to help powering his community with reliable and affordable solar energy to improve their life quality. To achieve this, Ibrahim is currently a Master student in solar energy at Polytech Annecy-Chambéry and the Graduate School Solar Academy, a research unit of the Université Savoie Mont Blanc (USMB), France.