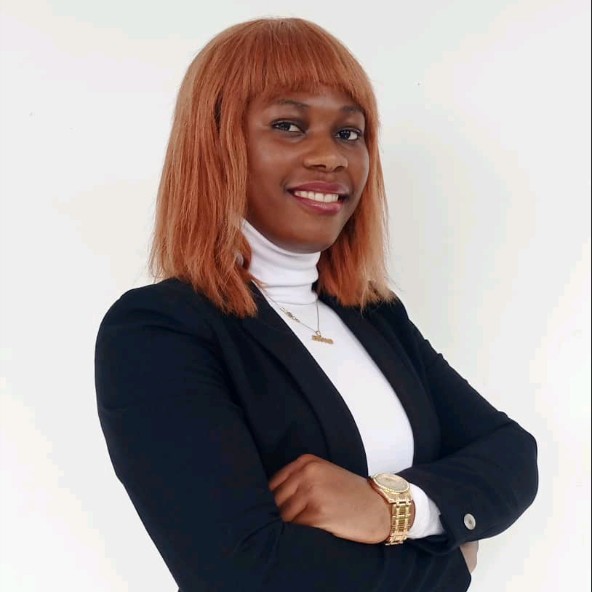 Phanie stands as an ardent advocate of the realm of artificial intelligence. Having attained her master's degree in physics with a specialized focus on Electronics from the esteemed University of Dschang in Cameroon, her pursuit of academic excellence led her to secure admission for an additional master's degree in mathematical sciences at AIMS Cameroon, with a particular emphasis on the intricate domain of climate sciences.
Throughout her academic trajectory, Phanie demonstrated remarkable dedication and ingenuity. Her culminating project unveiled a profound exploration into signal processing within the context of communication over the LoRAWAN network. Remarkably, her approach deviated from the conventional use of filters and instead harnessed the prowess of machine learning algorithms—a testament to her forward-thinking approach that emphasizes both reliability and expeditiousness.
Post-graduation, Phanie continued her intellectual journey by engaging in a rigorous five-week intensive industry immersion program (IIP). This immersive experience not only enriched her academic portfolio but also yielded a coveted certificate in business management conferred by the prestigious European School of Management and Technology (ESMT-Berlin). Emboldened by her diverse skill set, she lent her expertise to Arrdel-Bee in Yaoundé, Cameroon, where she thrived as a Data Analyst during a transformative three-month internship.
Presently, Phanie is ardently cultivating her acumen in the realm of artificial intelligence. She has embarked on a master's degree in artificial intelligence offered by AIMS|AMMI, immersing herself in the cutting-edge educational milieu of Senegal. This journey is not merely an academic pursuit but rather a testament to her unwavering dedication to advancing her proficiency in this transformative field. Intrinsically motivated and forward-looking, Phanie Negho encapsulates the essence of a dedicated scholar and an emerging leader in the realm of artificial intelligence. Her passion and resolute commitment to continual growth are palpable, and she is poised to leave an indelible mark in this dynamic arena.