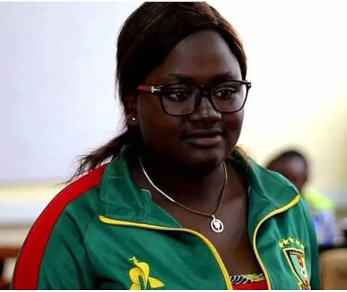 Volviane Saphir Mfogo is a passionate and dedicated researcher in the fields of cybersecurity and machine learning. With a strong academic background in computer science, she is doing her PhD in machine learning and cybersecurity at the University of Dschang. Her research focuses on leveraging cutting-edge technologies to enhance the security and resilience of Internet of Things (IoT) devices, with a particular interest in adversarial learning for cyber deception. Before starting her PhD program, Saphir earned a master's degree in Machine Intelligence from the African Institute of mathematical sciences in Ghana (African Master in Machine Intelligence – AMMI) and a master's degree in Mathematical Sciences from AIMS Cameroon.
Throughout her academic journey, Saphir has actively contributed to the field by publishing papers in reputable conferences and journals. Her commitment to staying at the forefront of technological advancements drives her to continuously explore innovative approaches to solving real-world cybersecurity challenges.
Apart from her research pursuits, Saphir is a proactive conference organizer with excellent communication and collaboration skills. She believes in the power of knowledge sharing and actively participates in academic and industry events to foster meaningful connections with fellow researchers and professionals.
"As an aspiring expert in my domain, I am constantly seeking opportunities to make a positive impact on the cybersecurity landscape", she says. She is driven by a strong sense of responsibility to secure the future of digital technologies and protect them from potential threats.
In her spare time, Saphir enjoys exploring new cultures and cuisines, as well as staying active through outdoor activities like hiking and running.
"Overall, I am excited to contribute my skills, knowledge, and enthusiasm to make a difference in the ever-evolving world of cybersecurity and machine learning", she says.