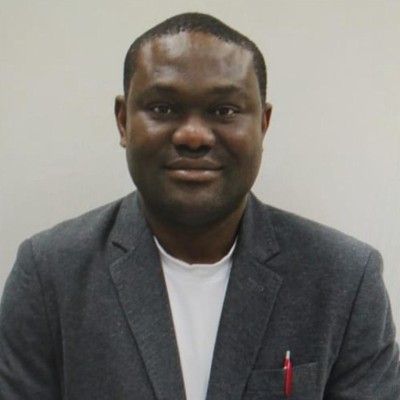 Professor Olushina Olawale Awe was born in Nigeria. He is the Vice-President of Global Engagement and Public Relations of the LISA 2020 Global Network. In 2013, he was the only statistics leader selected out of 108 applicants from 34 developing countries to travel to the United States as a Google Funded Statistics and Data Science Ambassador from Africa. As the first LISA 2020 World Fellow, he founded the first LISA 2020 Data Science Laboratory in Africa in 2014. He has helped coordinate and engage several networks of data science and statistics laboratories across Africa and many developing countries (www.lisa2020.org). He is the lead editor (with Kim Love and Eric Vance) of a new edited volume book titled "Promoting Statistical Practice and Collaboration in Developing Countries."
Olawale has extensive experience promoting data science capacity and statistics education among Africans with little or no access to such education. He is the president of ADA Global Academy which offers free statistics and data science training and research opportunities to several upcoming African Scholars (https://adaglobalacademy.com/). He has trained thousands of young scholars in Africa and beyond through these programs. He is a country coordinator (Nigeria) of the International Statistical Literacy Program (ISLP) through which he engaged in various activities. He has published over seventy research articles in local and international journals in the areas of applied statistics, data science, and statistics education. He is a dynamic, creative innovative individual who has spent most part of his life developing the capacity of African students. He has made impacts at the local, national, and international levels by mentoring several students in Africa on statistics and data science education. He was part of the five panelists, alongside the former President of the American Statistical Association-David Morganstein, who discussed "Mentoring" at the Conference for Statistical Practice, Tampa, Florida in 2014 and he was recently featured in Stat + Stories Podcast of the Miami University in Oxford, Ohio USA. He has paid short academic visits to top universities like Oxford University, University of Pennsylvania, Virginia Tech, UNICAMP, UFBA Brazil, Harvard University, MIT, etc. He was appointed as a Professor and Ph.D. Advisor at Global Humanistic University, Curacao in 2020.
Offices held include:
Professor and PhD Advisor, Global Humanistic University, Curacao.
Professor and Academic Director of Data Science, Anointed University Worldwide, JHB, SA
VP, International Association for Statistics Education (IASE), Netherlands
VP of Global Statistical Engagements, LISA 2020 Global Networks, USA
Research Team Leader, Statistical Learning Laboratory, UFBA, Brazil
President, ADA Global Academy