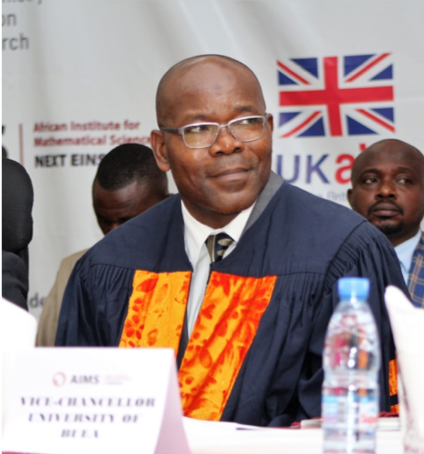 Welcome to Cameroon, Africa in miniature! On behalf of the AIMS global network, I want to heartily welcome you to AIMS Cameroon, a prestigious Centre of Excellence under the AIMS-Next Einstein Initiative framework.
We are confident that your stay here will be rewarding, full of surprises, not short of challenges, yet enjoyable and successful. As new students pondering on your future success, you have the opportunity of a lifetime, the chance to work with people who are equally motivated, who have volunteered their time to impart knowledge and equally learn from you. It is up to you to make the most of each moment. We expect that both your contribution in class and the quality of your written work will accurately reflect the commitment you have made to this postgraduate study. Keep a positive attitude, work hard and be good stewards of time. If you experience any difficulties during your time at AIMS Cameroon, there are support mechanisms – the staff and academic team here are committed to ensuring that you excel. Please feel free to reach out to them with any questions or concerns you may have during your stay here.
In addition to your academic experience, you will find opportunities to learn outside of the classroom. Through the rich mix of interlocutors, you will be exposed to new perspectives, lifestyles, and approaches to learning.   Respect, inclusion, collaboration, intellectual and personal growth, innovation and entrepreneurship, plus excellence, should all shape your daily life at AIMS. The policies and procedures outlined in the welcome pack will provide you with information on how to thrive as a responsible member of the AIMS community.
Enjoy your stay, get involved and make AIMS Cameroon your own. I wish you a pleasant period of study and success at AIMS Cameroon and beyond. Goodluck!