2020-2021 cohort students of AIMS Cameroon yesterday began taking turns before a jury and their peers to present their ongoing end-of-course research projects in Season 3 of the Three Minute Thesis (3MT) competition. The jury which was composed of the Academic Director Prof. Marco flanked by Development Specialist Daniel Matute Effange and Communicator George Mbella, used Clarity, Content, Stage Management, Mastery and Time Management as criteria to assess the three-minute presentations from each of the 12 students in Group 1.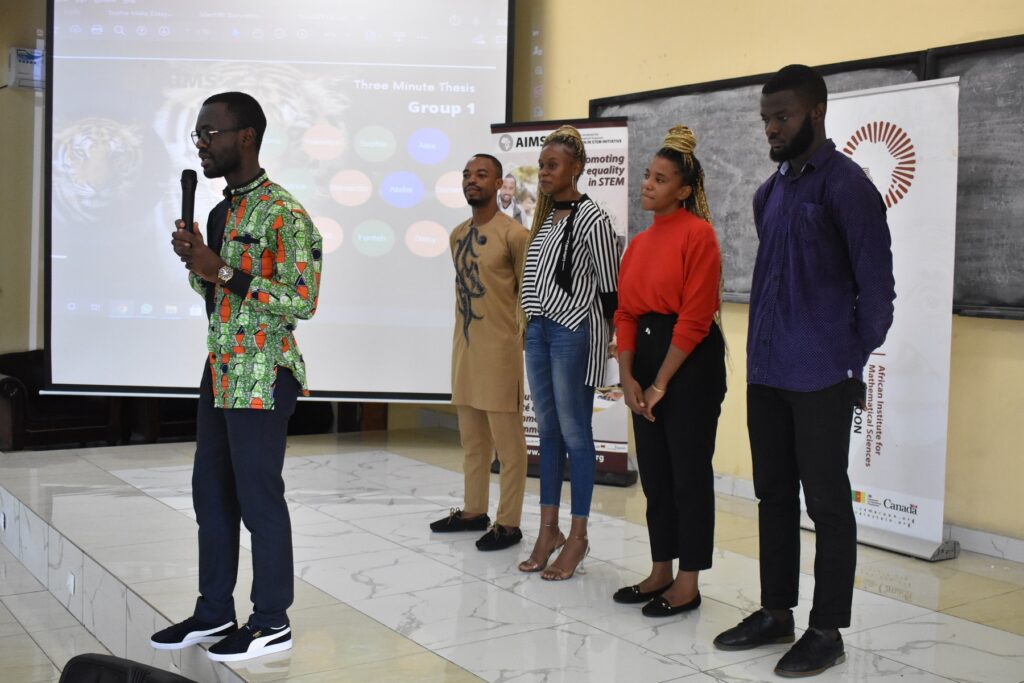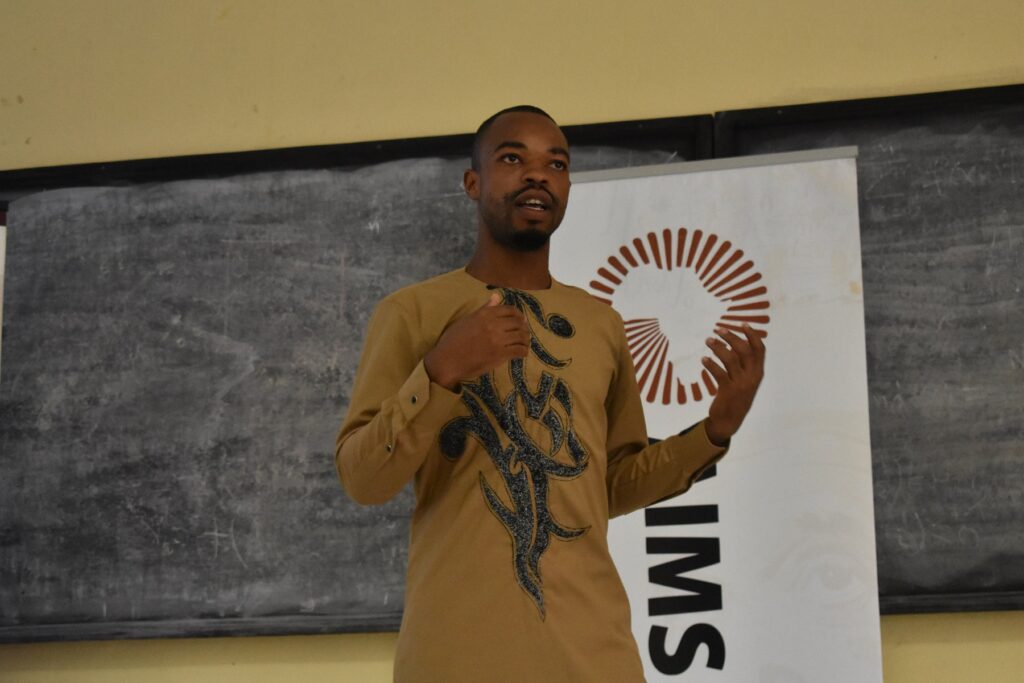 The 3MT competition moderated by Teaching Assistant James Jr. Njong, unveiled relevant and very interesting projects touching various sectors where the students had identified problems which could be remedied using mathematical solutions they proposed in their projects.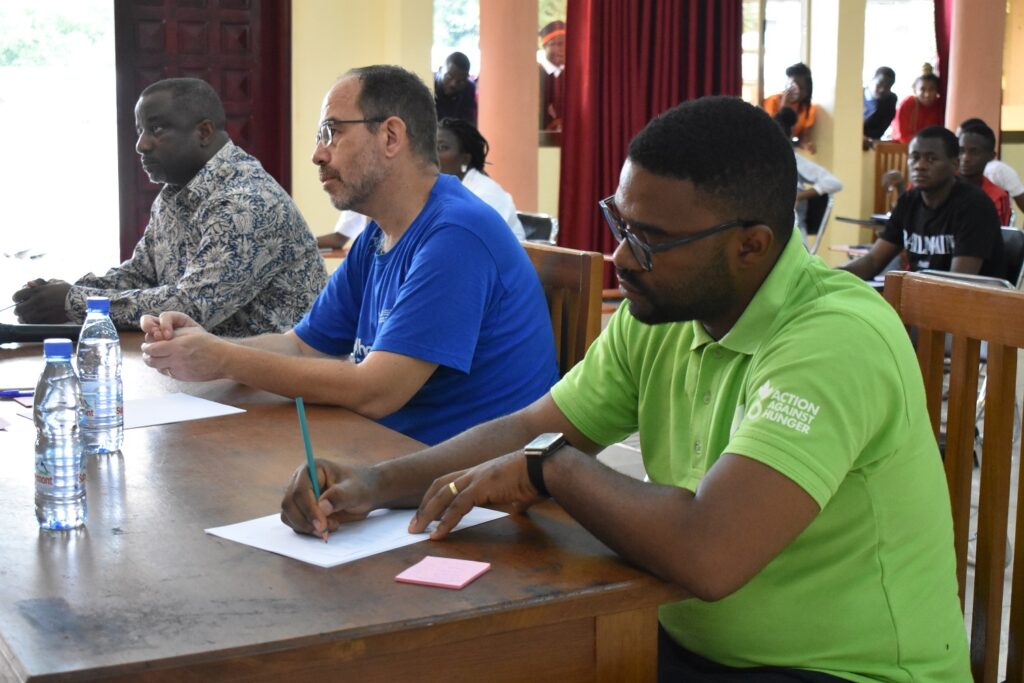 After deliberations by the jury, four Cameroonian students qualified for the next and final round of the competition. Data Science student Ingrid Verane Boaliki impressed the audience and jury with a presentation on solutions to check Drug Resistance to Malaria while Climate Science student Patrick Douagni dwelled on Energy and Material Flow Analysis. Data Science student Celeste Tchapmi Nono Nghotchouang demonstrated how her project would help detect healthcare fraud using both Bayesian and Non-Bayesian methods while Fundamental Science student Abdel Mfougouon Njupoun made a comparison of non-standard finite-difference method with standard Runge-Kutta methods for Epidemic Compartment Models.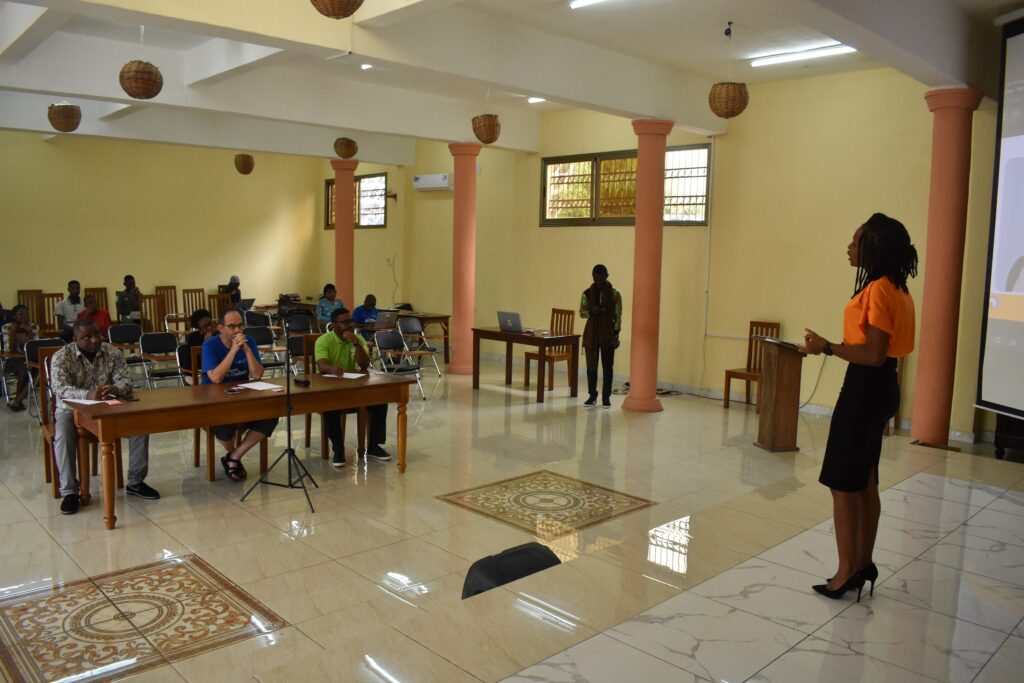 Students of Groups 2 presented their projects today Saturday while Group 3 students will present their projects on Sunday. Eight more students will be retained for the final round on June 12th, 2021.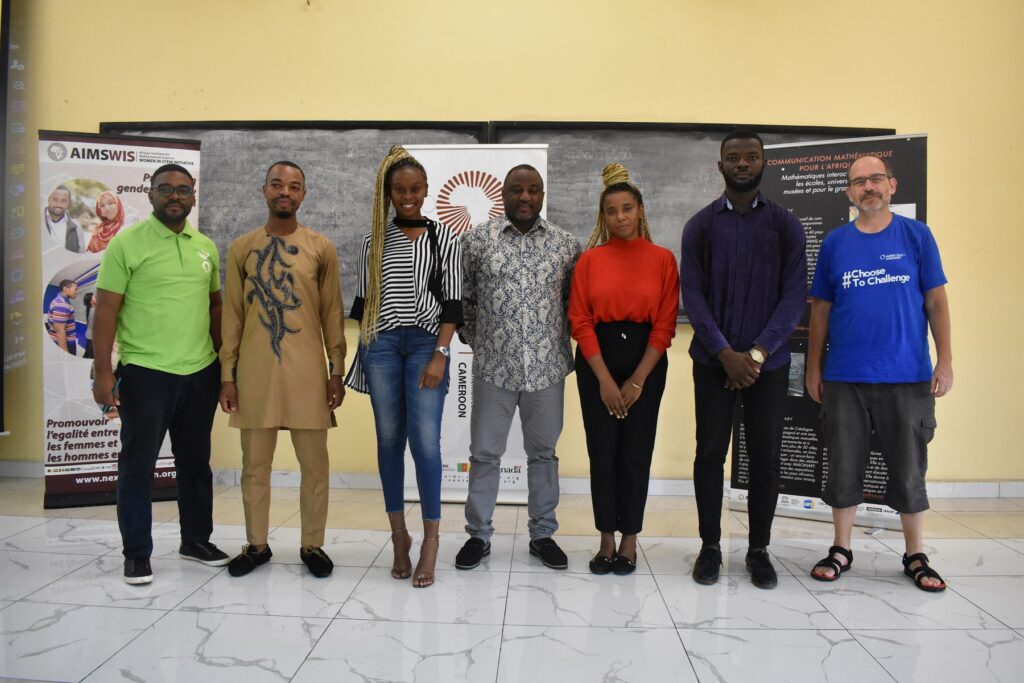 The 3MT challenge is an annual communication challenge organised by AIMS Cameroon for its students during the Research phase of their AIMS journey. The goal of the competition is to enhance the scientific communication skills of the students, with emphasis on the ability to communicate science to a non-technical audience.