The Three Minute Thesis (3MT) challenge is an annual science communications competition, organised by AIMS Cameroon for its students during the research phase of their AIMS journey. The goal of the competition is to enhance the scientific communication skills of the students, with emphasis on the ability to communicate science to a non-technical audience.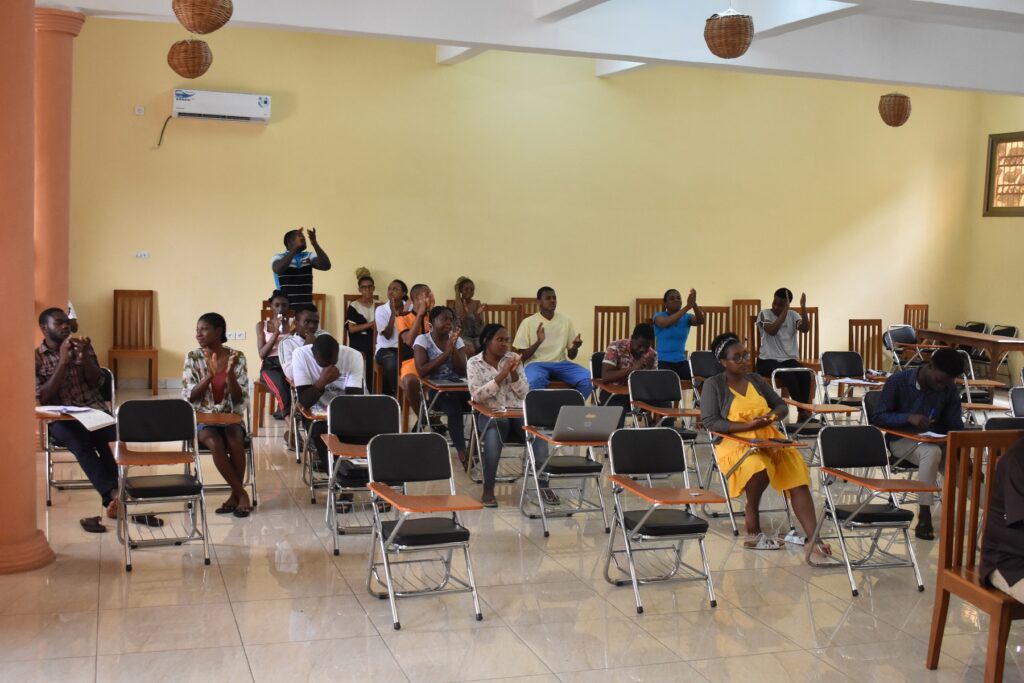 This year's tournament saw a total of 37 students split into three pools, compete for twelve spots in the finals. After a tie in the fourth place in Pool Two, the judges created an extra spot in the finals which will take place on Saturday June 12, 2021 at 11 am. The finals will again this year see a majority of women taking up seven (07) of the available thirteen (13) spots.
History holds that, in the last three years of running the tournament, no man has won and the gender gap was so severe in last year's tournament that a Special Gender Prize was created by the Center President and Academic director for the first male student who finished fifth in the Finals. Will this year see a change ?
This year, we have five countries in the finals. Cameroon, Ivory Coast, Nigeria, Kenya, and Ghana. While Nigeria and Cameroon have dominated the tournament in recent years, pundits have tipped Ghana and Kenya to spoil the party for both countries this year. Kenya and Ivory Coast have strong teams, but both finished behind Nigeria and Ghana in Pool Two and Three and will cause a major offset if they turn the tides.