Abigail Naa Amankwaa ABEO is currently a graduate student at the African Institute of Mathematical Sciences Cameroon, where she specializes in Data Science. She holds a Bachelor of Arts in Mathematics with Computer Science (First Class) from the University of Ghana where she was a recipient of the General Electric Ghana Scholarship. She is very passionate about using Machine Learning and Data Science to help advance areas of health and engineering.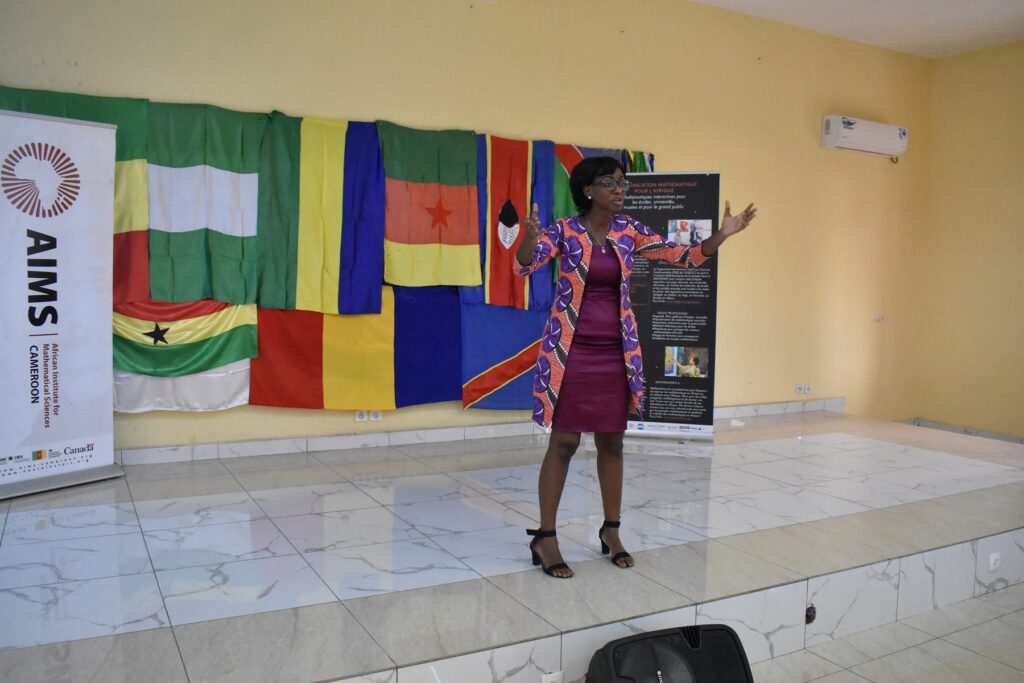 She is very eloquent and has had a rich experience in different leadership roles. At the University of Ghana, she served as the Women's Commissioner for the Department of Mathematics where she pioneered the movement of bringing ladies together and organized a boot camp to encourage programming among them. She also served as an Assistant Secretary for the Accra-Tema-Somanya-Ho Diocese of the Ghana Methodist Students Union (GHAMSU) where she coordinated the spiritual growth of students under this Diocese.
Here at AIMS, she has continued to show exemplary roles in leadership. As someone who is passionate about arts, she serves as the Media Club Delegate leading a team to conduct interviews and showcase the talents of students and staff. As someone who is passionate about music and theatre, she leads her class to write songs for lecturers' farewell and special programs and has written and directed a captivating, hilarious but very informative play on Girl Child Education during the International Women's Day 2021.
It is indeed obvious that Abigail is very gifted with diverse talents. Academically, she leaves no stone unturned. She recently placed third at the 9th Annual Conference of the Upstate New York Chapters of the American Statistical Association for best poster presentation. She has also been selected as a participant for the MFANO Africa-Oxford Virtual Mentorship Programme where she will be conducting research and mentored.

With all these, it is no surprise that Abigail placed 3rd during this year's edition of the 3MT competition where she gave her all in pitching her research on "Modeling Disease Progression based on Longitudinal Data" to the jury and audience.

Abigail enjoys learning new languages, reading and listening and writing music. She owes all her accomplishments to her one and only Father, God whom without would not have come this far. Her favorite quote is "Just do it and do it well and it will pay off".