Celeste Tchapmi Nono Nghotchouang holds a Bachelor's degree in Computer Engineering from the University of Buea and is a Data Scientist who likes to explore and get insights from data.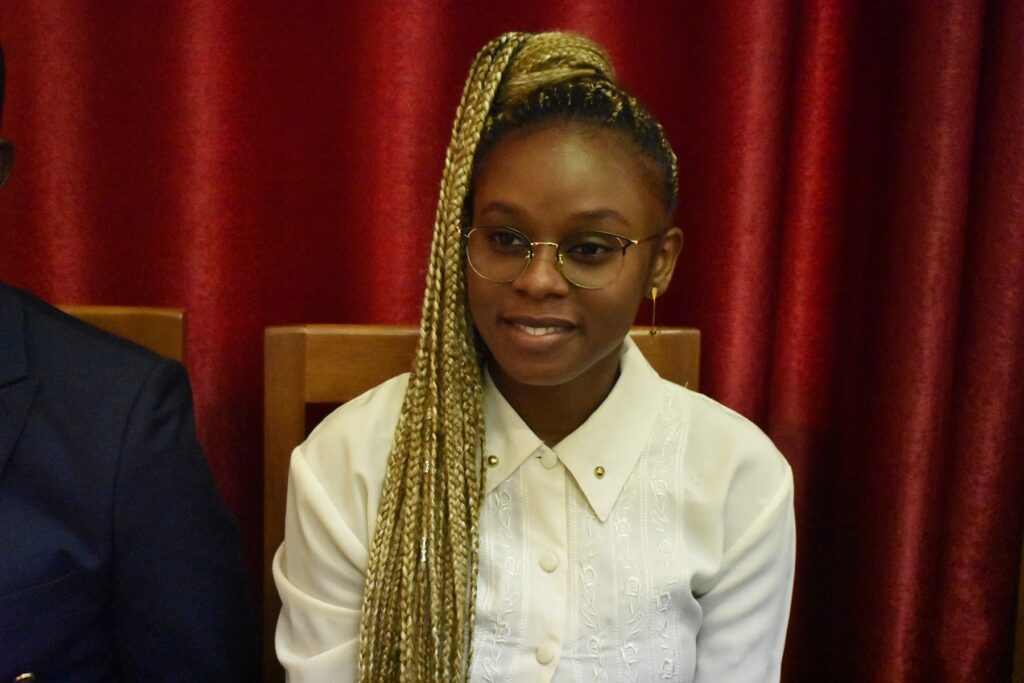 Her curiosity developed in her a sense of investigation which she applies to bring to light, hidden patterns in data. She is a multifaceted woman with good communication skills and whose love for fashion doesn't exclude her love for science. She finished first at the third edition of the AIMS Cameroon annual science communication challenge, the Three Minute Thesis tournament where, she eloquently demystified the use of science as applied in healthcare fraud detection.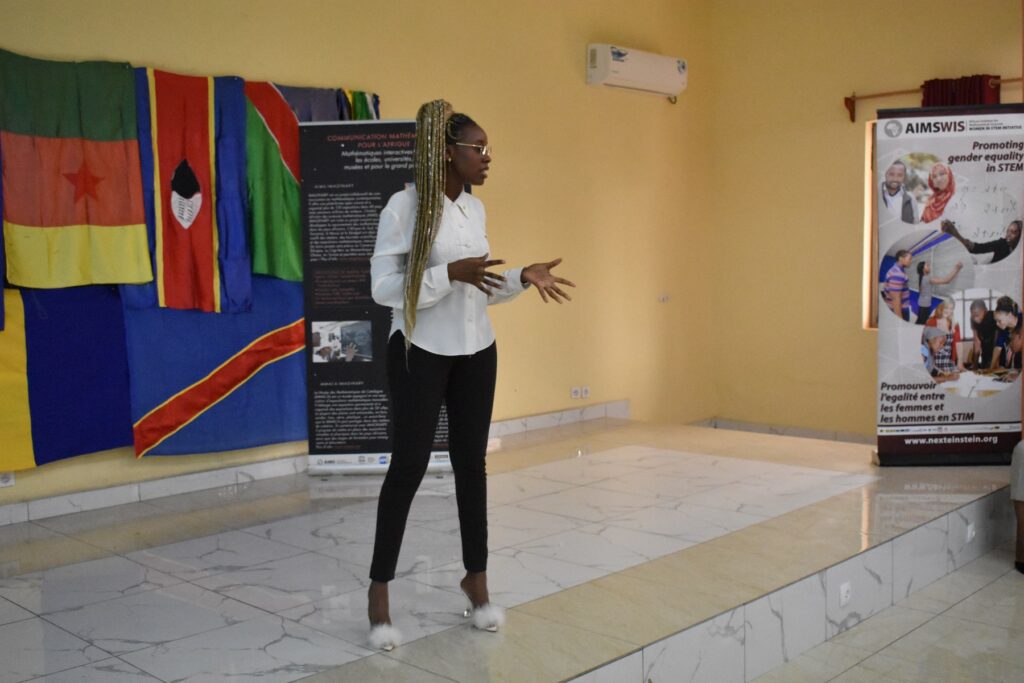 Celeste is concerned with everything related to Art and Beauty; she has a winning, leadership and entrepreneurial spirit which led to the creation of "Celestial Beauty", her event planning business. Her favorite quote is "She believed she could, so she did" and this keeps driving her towards all of her achievements.

Congratulations Celeste!