If the 3MT organisation for which this Teaching Assistant played a key role was perfect this year, same could be said of the James Jr. Njong's coordination of students on-stage before the jury during the third edition of the Three Minute Thesis challenge from 4th to 12th June 2021.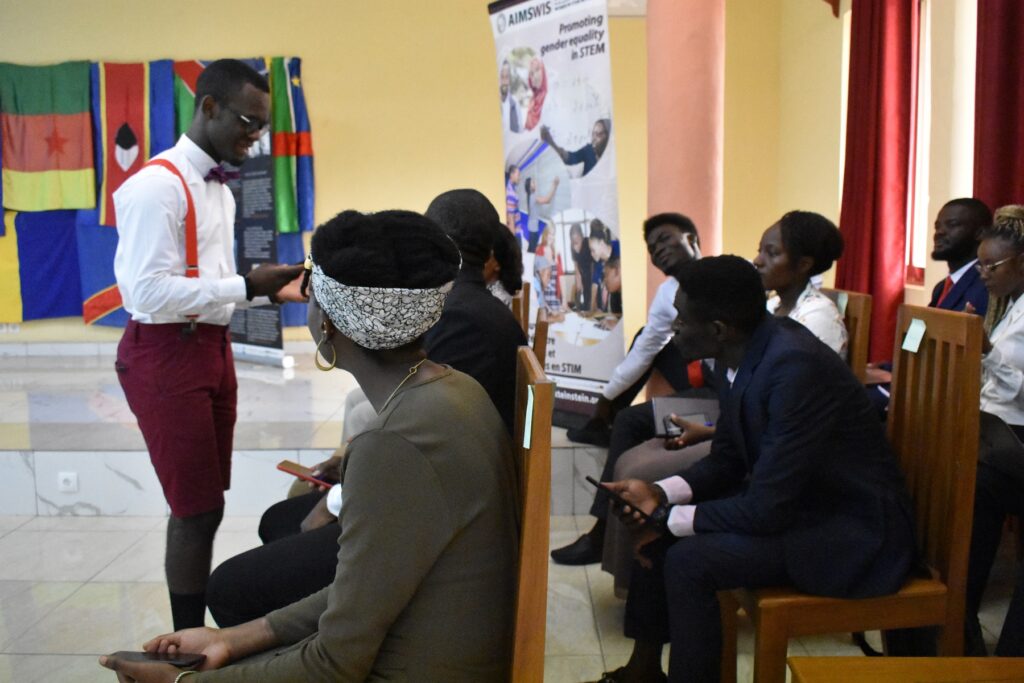 With dexterity and awesome attention to each student's needs for the competition, James Jr. Njong facilitated the process and attainment of the goal to ensure students are able to communicate about their scientific products or services to essentially non-scientific audiences.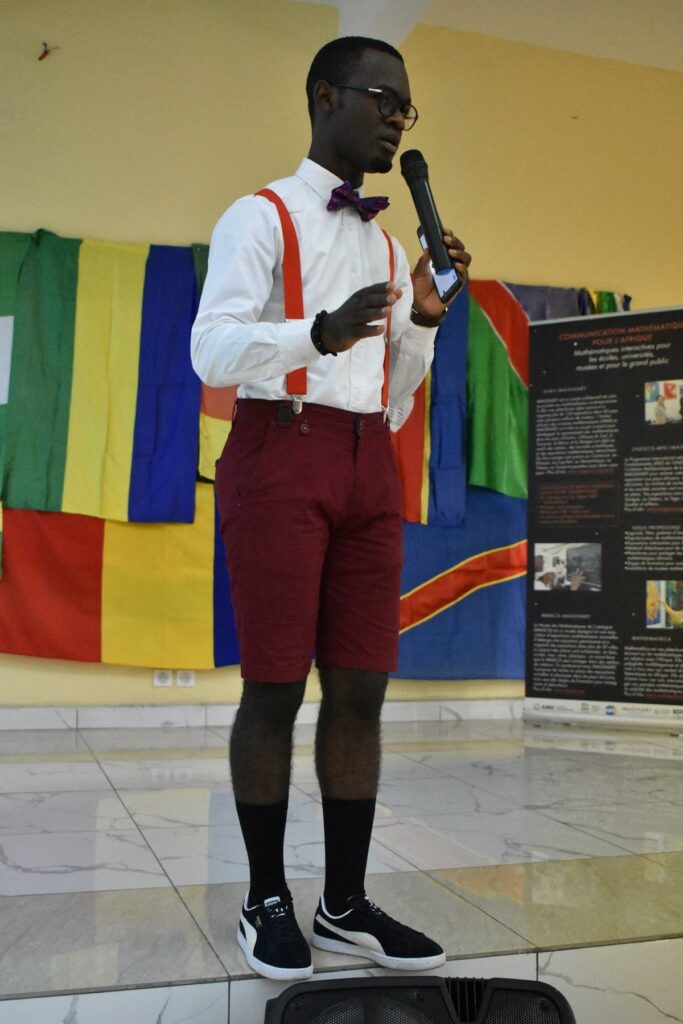 Beyond his natural coaching and leadership abilities, James' aura as the male record holder for the AIMS 3MT (second place in the 2019 3MT) made him a reference in the minds of the students. As he heaved a sigh of relief at the end of the competition on June 12th 2021 at 3:10pm, James was satisfied that the 37 students of the 2020-2021 cohort will be professionals to reckon with in the African job and services market when they graduate in July.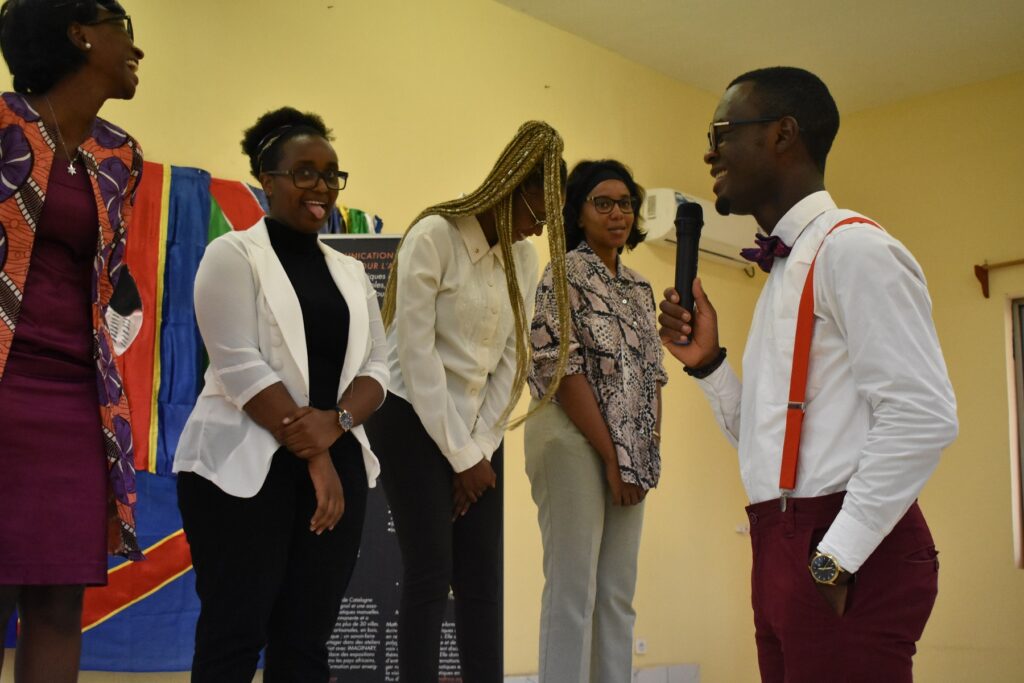 James is a dynamic problem solver with excellent communication skills. After obtaining a Master's in Pure Mathematics at the University of Buea, he joined AIMS Cameroon to explore the applications of Mathematics in solving real-world problems. This long-standing desire to use tools and techniques from Mathematics in problems of Finance and Insurance was realized at AIMS where James was offered a series of foundational courses in Stochastic Analysis and Finance culminating on his now published research on pricing models for weather derivatives.
Whilst at AIMS, James took up another in-house opportunity to obtain a post-graduate certificate in Business Management from the European School of Management and Technology (ESMT-Berlin) within the AIMS-ESMT IIP. The program, James says, prepared him for the business world and gave him adequate tools to find his way through a crowded market place.

He later went on to work as a software developer for the fintech startup WaZaHub in Buea before leaving to join AIMS Cameroon again, where he is currently supporting teaching and student development programs, coordinating the center's industry initiative.