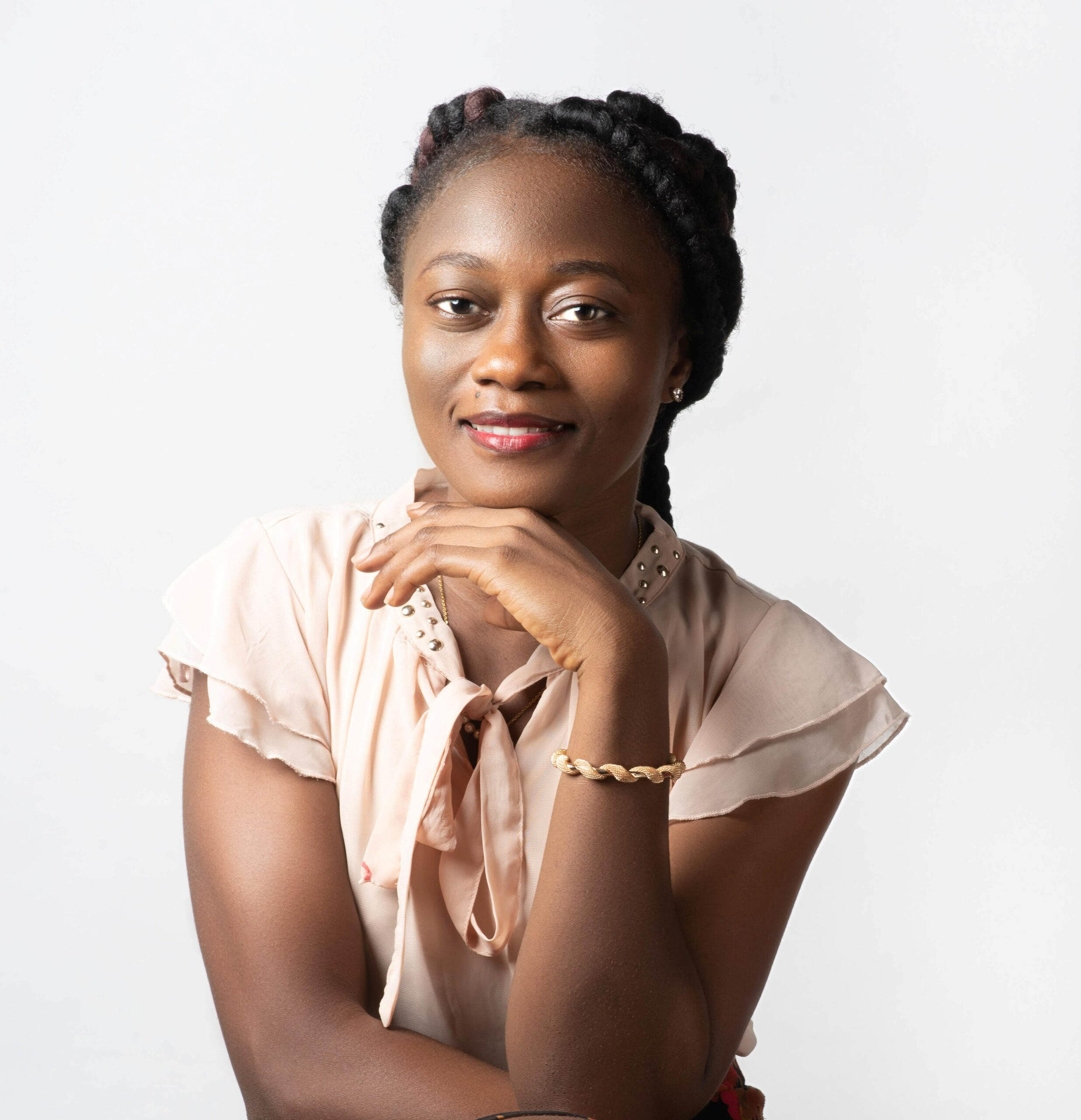 Talented Mathematics Scientist Contributing To The Improvement of Africa's Agricultural Production
This AIMS Cameroon alumna from the 2018-2020 Cooperative Master's Program is a Scientific Officer in Artificial Intelligence at the International Crops Research Institute for the Semi-Arid Tropics (ICRISAT)/Manobi Africa which she joined in March 2021 in Dakar, Senegal. Specifically, Glorie is working on Crop Modelling Systems and the use of satellite images for Crop Monitoring. The aim is to help farmers make decisions and increase their yield, thus contributing to food security which is one of Africa's greatest challenges and development priorities.
Glorie had built a strong academic foundation back in Cameroon. After graduating from the University of Dschang where she majored in Network and Distributed Services, she was admitted to AIMS Cameroon's 2018-2020 Co-operative Master's Programme and graduated in a Cooperative Master's in Mathematics Sciences.
Glorie admits that AIMS Cameroon groomed her for professional responsibility and success. "AIMS Cameroon has exceptionally prepared me for a smooth transition from academic to work by providing me with the skills necessary to succeed such as in communication, Machine Learning and Artificial intelligence, Modelling and analysis. As a Mastercard Scholar through the Cooperative Master's, my studies ended with a professional internship in an insurance company in Douala-Cameroon, where I learned a lot about real world problems in insurance and mastered how to come up with solutions. It was the opportunity I had to apply my analytical skills on real business data. This also allowed me not only to learn new skills, considering a new topic I was working on, but also to improve my personal skills and polish my professional growth and experience. During this learning experience, I additionally became fluent in English and this allowed me to communicate with a broader variety of people," reveals Glorie Metsa Wowo.
After graduating from AIMS Cameroon, Glorie obtained a scholarship for the Mathematical Sciences for Climate Change Resilience (MS4CR) Internship Program led by the AIMS Industry Initiative program, as an intern at ICRISAT/Manobi Africa, which was another opportunity for her to professionally grow by taking part in supervised and scheduled work: "During my internship, I assessed the use of remote sensing and satellite images for crop response and designed the automation process."
Today, Glorie Metsa Wowo is one of AIMS Cameroon's lady scientists gradually transforming the continent with new development paradigms flowing out of their untamed passion for Mathematics which, Glorie agrees, has always been seen as a "difficult course". "For me, it is one of the sciences that teaches me to have exceptional critical-thinking skills and that the answers will not always be in front of my face. Through courses like Mathematics, I have learned how to solve complex problems and that high-quality results take hard work. AIMS has contributed to this for sure. The most important thing is not to get stuck in the notebooks learning all the mathematical theories, but to have the ability to make a projection between what you have learned and how it could be applied in real life, on concrete problems."
Like Prof. Neil Turok – the founder of AIMS Network, Glorie unapologetically believes the future of Africa is in the hands of its youths. Her vision for Africa is tied to this belief in youth potential. "Our mentality or way of thinking does not help us to develop our African countries. How can we get into debt and not even invest in projects that bring value and could help pay off that debt? I think the future of Africa is in youth's hands. The young generation has to be aware enough of the challenges that the future generations will face as well and start working now to change the situation in their community. So if each young person has a local impact, the summation will make a global impact. I think the education system should play a crucial role in raising awareness among young people and therefore in identifying the problems. Thanks to AIMS which is a very special educational model that prepares youth for this. Today, I am working on Crop Monitoring Systems with the overall objective of increasing agricultural yields. I hope to have a real impact in agriculture which is one of the key sectors in Africa because lack of food means food insecurity, which in turn can lead to wars, and therefore likely deaths. I also hope in the near or distant future to have a real impact on young people like me through my achievements so that together we continue to build projects and solutions to solve the problems of our beautiful community and by extension Africa," explains Glorie.
Her leisure and community giveback schedules equally involve improving child education. "When I am not keeping busy with work, I watch documentaries, text, walk around and more seriously think on how to improve the education of young children so that they can have a positive impact on their community later on," says the scientist■