The Centre President of AIMS Cameroon and Chief Academic Officer of AIMS Global Network, Prof. Mama Foupouagnigni, today April 12th opened a workshop for 25 lecturers of the Higher Technical Teachers' Training College, ENSET, in Douala. The Director of ENSET, Pr Léandre NNEME NNEME, was also present during the brief opening and talk to the trainees on the purpose of the AIMS Teacher Training Program (AIMS TTP) workshop.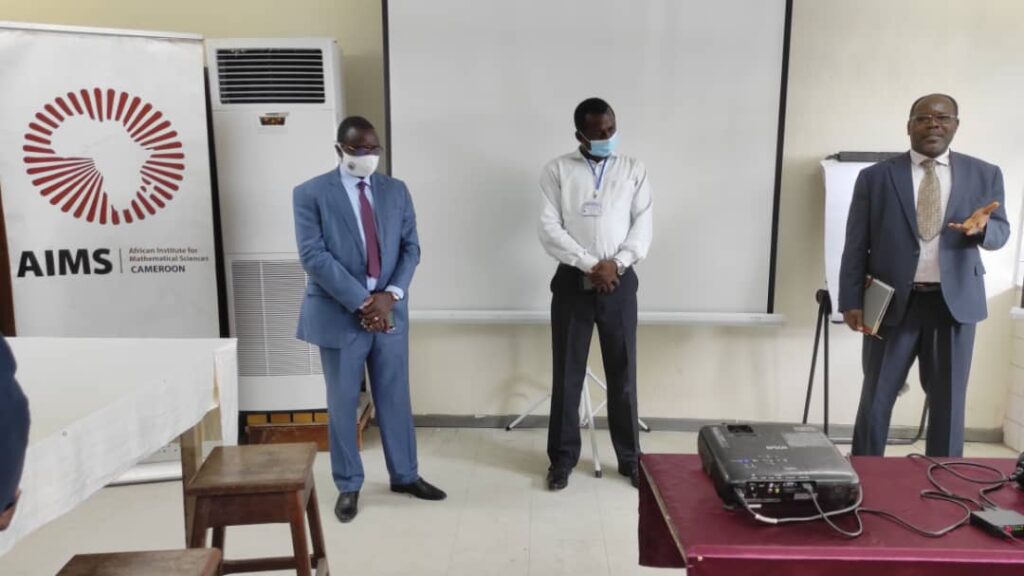 During the five-day training, Expert-Trainers will supplement and strengthen the lecturers' exposure to knowledge, skills and attitudes promoted by TTP to teach and learn Mathematics differently.
The training in Douala is the first-ever training of this type in the training of Master Trainers organised by AIMS TTP. Two women are among the 25 lecturers selected from the seven technical departments (ESB, GINFO, GME, GENIE CIVIL, GENIE ELECTRIQUE, STEG, GFO) of ENSET Douala.