Building Pan-Africanism starts with building family. This truth has been fully enshrined in the culture of AIMS; a culture at whose center is the celebration of birthdays on campus for students and staff. While this year has seen several adjustments to pure socialising, bonding breaks have continued to occur and we have had students cut cakes on campus and have their colleagues sing the traditional birthday song for them. These little or seemingly little breaks in our daily routine are sometimes all it takes to reinforce the bonds of family that we share on a daily basis.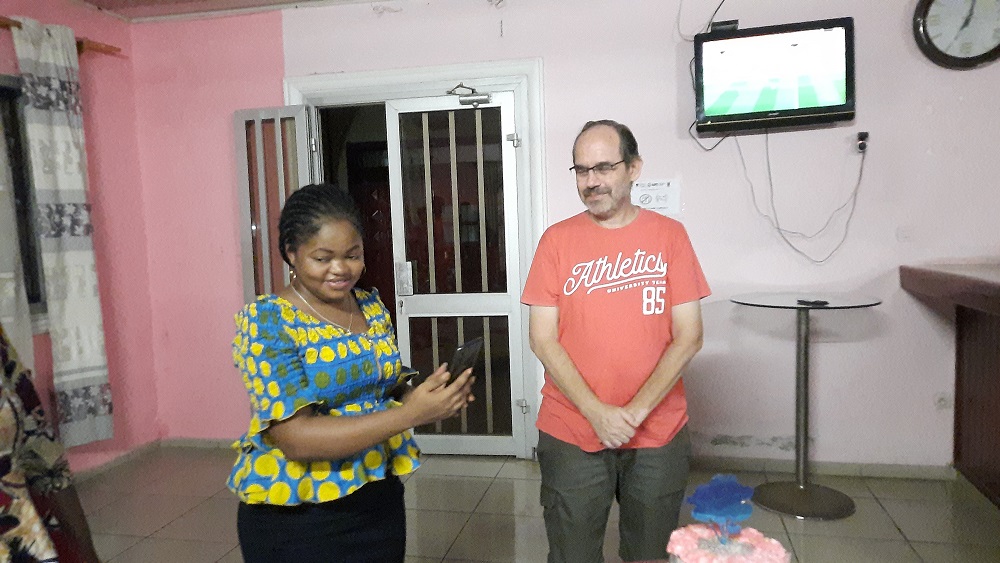 This evening, the tradition saw a little more hype than we had before. Students, tutors, visiting lecturers and staff paused for a cultural refresher, a refresher for the one who holds them together.
Celebrating the birthday of the Academic Director, Prof. Marco Garuti, who in his "thank you" remarks could not hold back his joy and satisfaction for the shared experience of guiding the students through the early stages of their careers, thanked the students saying "It will be unthinkable to have my birthday without you guys".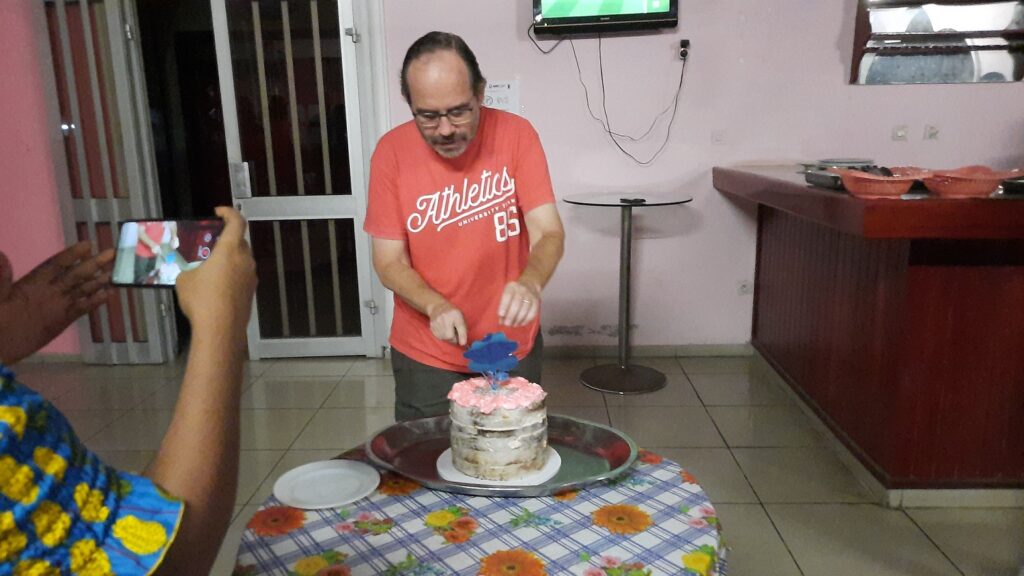 While this was a celebration of birth, it was clear from the remarks of the students that this was more of a chance to say Thank You to a man who has been a father figure and torchlight in the dreadful night of their search for bright futures. "You have been a father to us, and we thank you", they all took turns saying.
So to the man who brings the Italian flair to our Centre of Excellence, and to a man who exemplifies humility and, of course, to one who continues to be a role model for the dreamers who flood our gates annually, we say Happy Birthday, Prof. Marco Garuti and many more years of service and friendship.