In a dinner time event, free of protocol yet steeped in deep AIMS Cameroon tradition, students, staff and tutors yesterday bid farewell to Prof. Martin Eichner of the University of Tübingen, Germany, who has been visiting and teaching a review course on Mathematical Modelling of Dynamical Systems.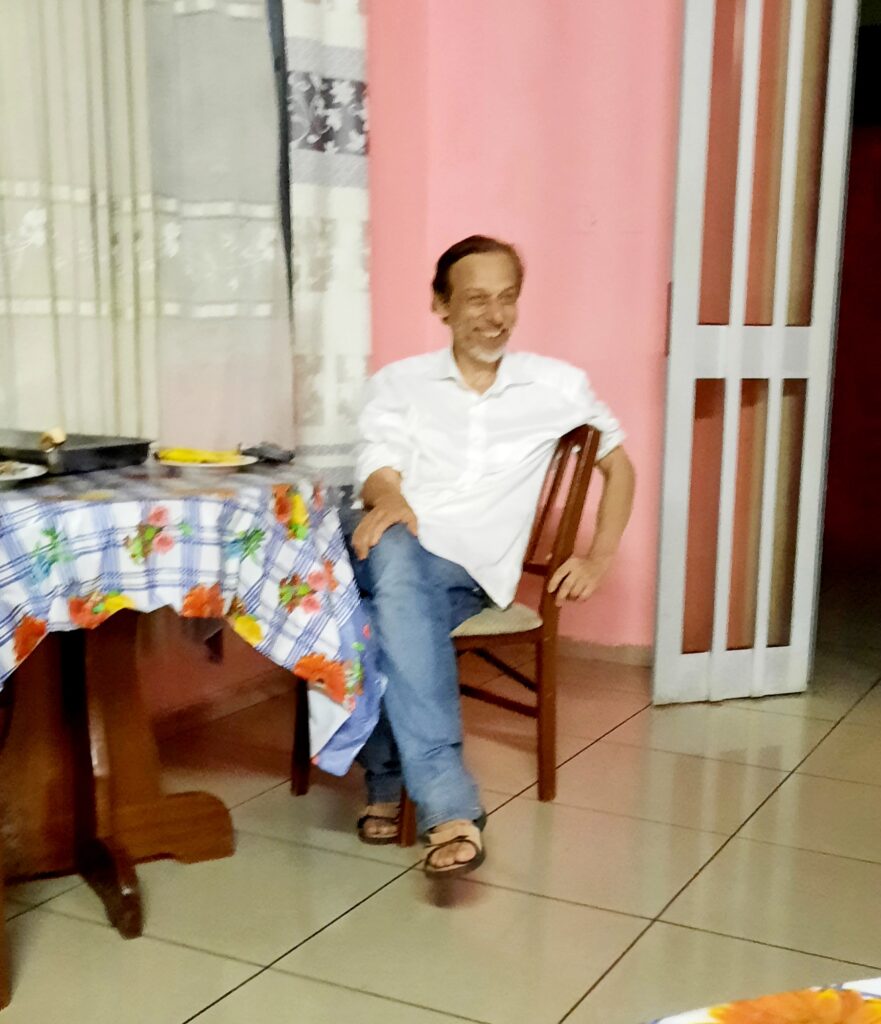 The renowned Professor, who was simply known as Martin across the corridors of our Centre of Excellence, was surprised with a dinner time send-off ceremony hosted by AIMS Cameroon's IT Manager, Nathalie Wandji, who stood in for the Academic Director. Bringing the flamboyance only an AIMS lady could bring, Nathalie opened the event with tales from the many accounts of Martin's visits and the shared joy of hosting the experienced and friendly scholar at AIMS. Her remarks highlighted the simplicity of the Professor and unorthodox yet professorial charisma with which he carried both himself and his teaching for this year and the last two. Nathalie stayed true to tradition, inviting Martin's teaching assistant, the Ethiopian mathematician, Girma Mesfin, to say a few words.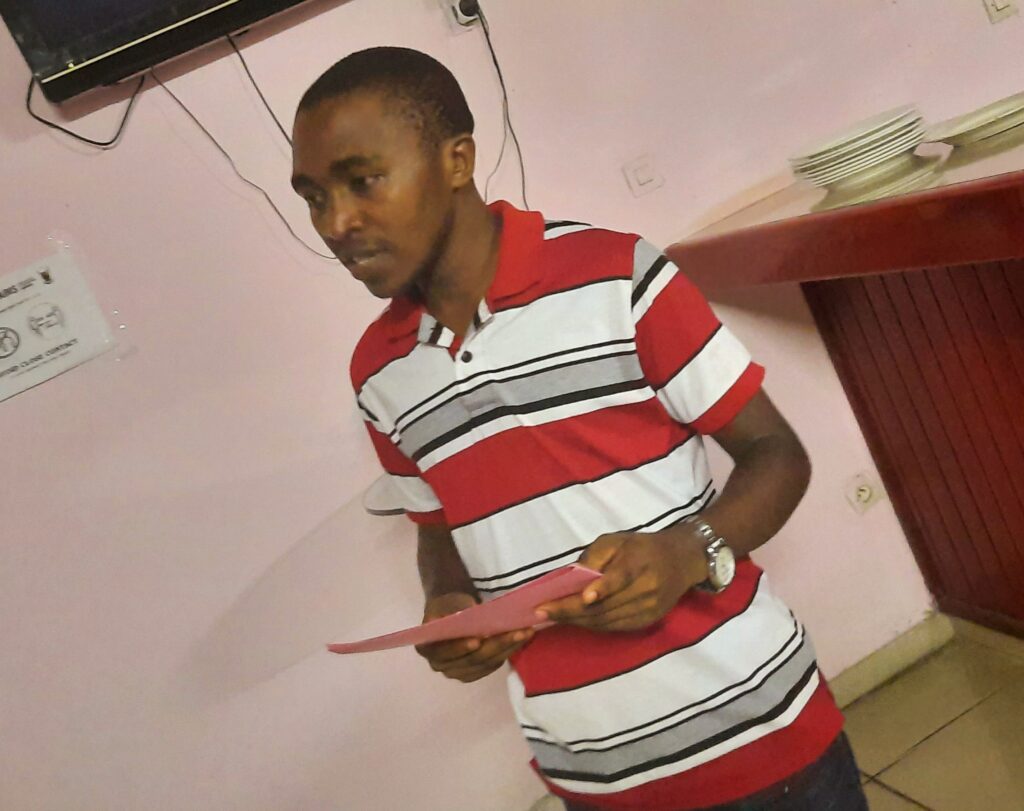 Echoing Nathalie's earlier remarks, Girma underscored that the centre of attraction over the last three weeks has been more of the man than the maths. Two students also took turns to praise the Professor's simplicity and teaching methodology, which according to them, simplified the concepts around the mathematical modelling of dynamical systems, to such a point that even the desk could write test.
Following the presentation of the traditional send-off card, Martin took the floor to express his gratitude to the students and all who had made his stay worthwhile. He opened his remarks saying; "I told you all when I arrived that I will be different and you should be careful". And as the room and its roof were lifted up in laughter, the Professor pressed on with the comical remarks that emphasized while he will be missed. In the end, he said thanks for experience and time shared both in class and outside class either playing board games or in the kitchens making pizza. He ended saying: "back home I tell my friends, I do not go to AIMS to teach, I come go on vacation, and this has been an amazing vacation and thank you".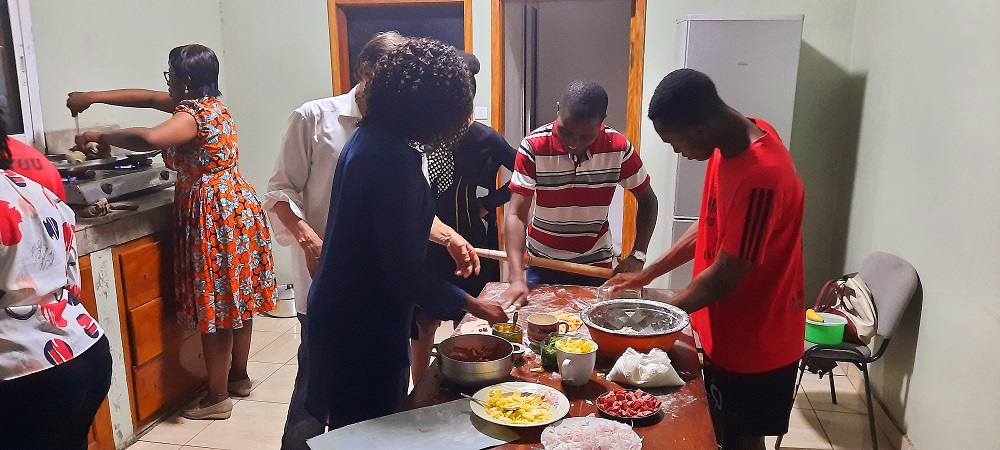 The dinner time party was followed by a final pizza frenzy, with Martin showing the students how to make pizza and then sharing stories of home with the students, who did not hesitate to share their own stories from home. Indeed, in a kitchen filled students from Cameroon, Kenya, Ghana, Zambia, Nigeria and Ethiopia, the fan fair was a site to behold and the moment, a picture perfect example of the cultural diversity that makes our centre a theatre of dreams.