AIMS Cameroon students, from 21st to the 23rd of April, joined hundreds of young people from across the South West Region of Cameroon in the third edition of the Cameroon Digital Skills Campaign organised by The Cameroon National Agency for ICTs (ANTIC) and The Change Engine, with the support of Microsoft and Microsoft 4Afrika.
Holding under the theme; "Acquisition of Digital Skills for Employability and Entrepreneurship of Young People in the Post-COVID Era" the campaign exceptionally gave onsite and off-site participants the opportunity to engage with over three dozen Technology Experts from Industry, Civil Society, Government and Academia as well as half a dozen trailblazing Cameroonians (Mentors), using technology to do great things across the world.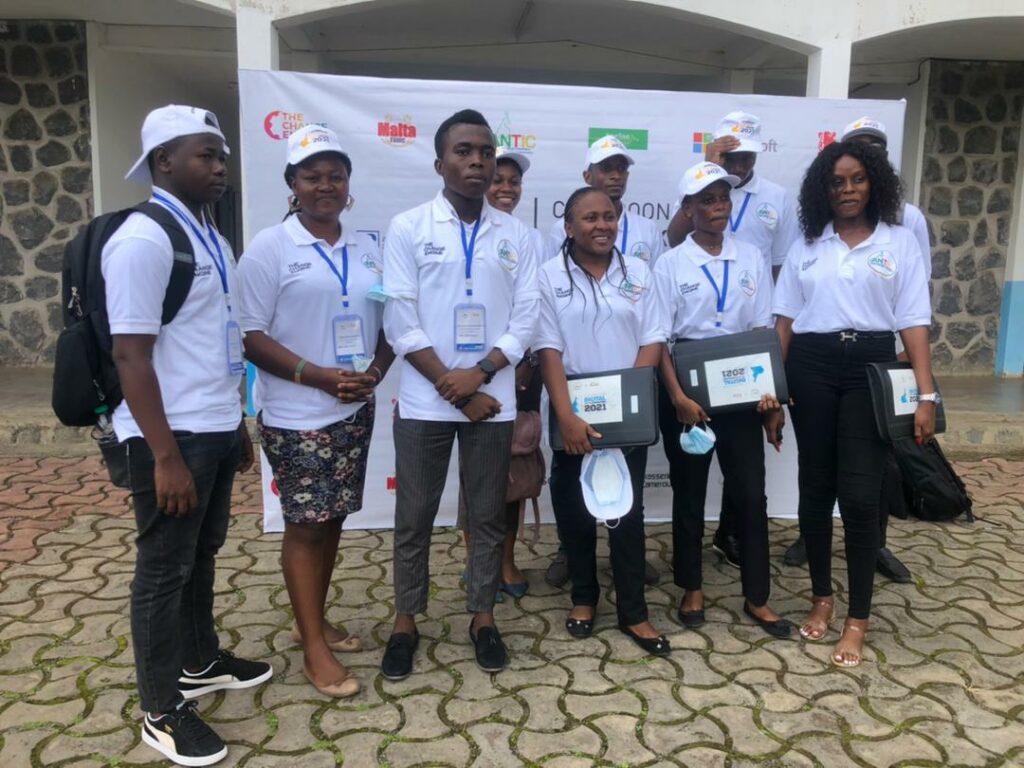 To AIMS Cameroon students, who have throughout the academic year been pseudo-quarantined on campus to reduce the risk of contracting the COVID-19 virus, this was a remarkable networking opportunity to share their views on Data Science with their peers and explore collaborative avenues on how to drive Africa's economic self sufficiency. The rich and rewarding outdoor experience coming on the heels of their final Advanced Data Science course, was a perfectly timed occasion for them to self evaluate how far they have come and how much the world has changed and is going to change within the time they work to transition from students into fully employed citizens, keen on contributing to shaping our technology-driven future.