10 students from Government High School (GHS) Limbe and Government High School (GHS) Bonadikombo, Mile 4 in Limbe arrived AIMS Cameroon's Centre of Excellence on May 11th for the first of four mentorship sessions under AIMS Cameroon's Give Back academic program.
Nine AIMS students mobilised under the Mentorship Give Back Group for the sessions yesterday morning were Passy Mukami, Abdel Razack, Cosmus Mwangangi, Yekoniya Ndjekiltemai, Daisy Nerima, Raoul Edoung, Alex Lawou, Rovanos Tsafack and Victoria Okesipe.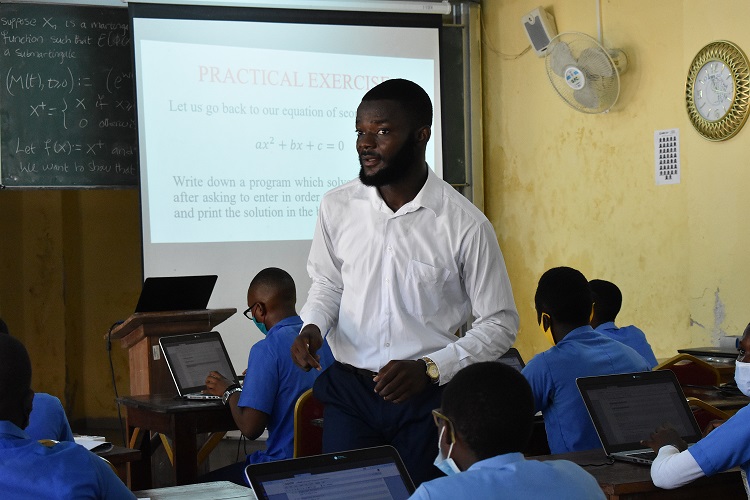 The content of this first of four mentorship sessions focused on the development hard skills around Computer Programming with Python and soft skills needed to build successful careers.
In the first component dwelling on hard skills, Abdel Razack introduced the high school students to Computer Programming with Python. Python is a general-purpose programming language which can be used for a wide range of computational tasks as well as data mining and software development.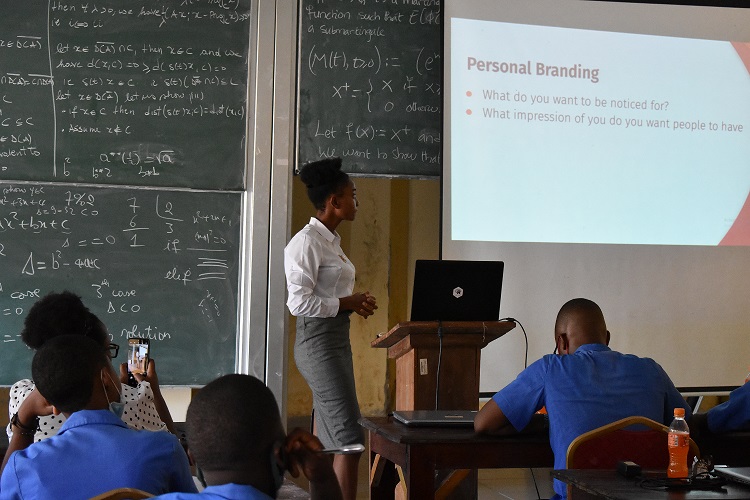 The soft skills component in yesterday's session, facilitated by Victoria Okesipe, dwelled on the subject of Personal Branding, teaching the students the importance of developing an attractive personality from an early age. Victoria ended the information-packed session by encouraging the students to learn the difference between ageing and growing, promising that, knowledge of this difference will set them on a path to unmatched success.
Three more sessions spread over three coming weeks will complete these mentorship sessions by AIMS students who are determined to arouse the interest of students of the Limbe community in mathematical sciences.