There was intellectual excitement yesterday June 5th in the main lecture hall of AIMS Cameroon as 11 students of Group 2 in the ongoing Season 3 of the THREE MINUTE THESIS (3MT) competition endeavoured to convince the jury and audience on the marketability of their research projects.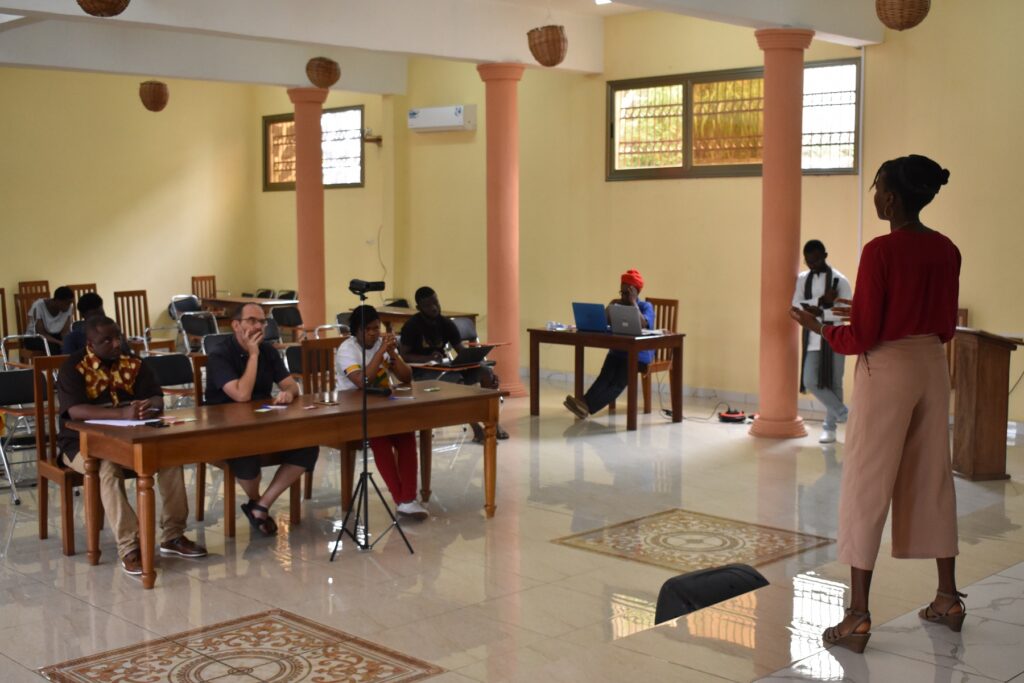 Managing the stage to hold the audience, articulating properly for clarity, using local and foreign examples to convince, blending mastery of content and eloquence, the students revealed how efficient AIMS Cameroon's Structured Master's Degree in Mathematical Sciences has been throughout the 2020/2021 academic year.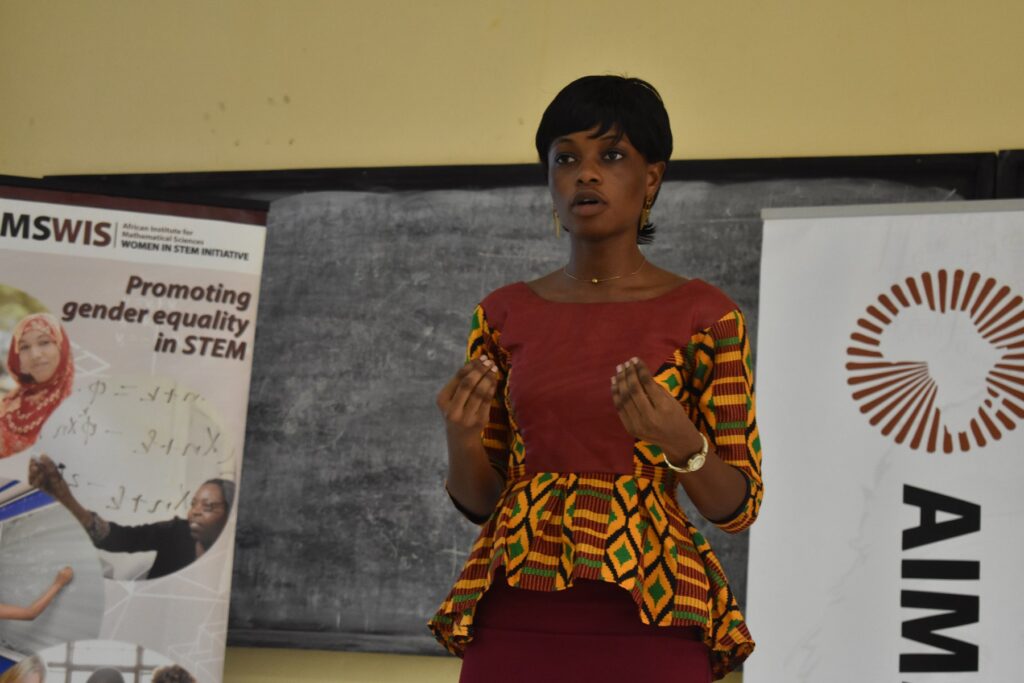 As the moderator, James Jr. Njong, gave the stage to the students, topics of their Research Projects stretched out to a variety of domains such as geometric optimisation of quantum thermodynamic processes, analysing rescued climatic data, data prediction in wireless sensor networks and financial risk management, among others. The task of ranking the best students for the next stage was not easy for the jury composed of the Academic Director Prof. Marco Garuti, Artificial Intelligence expert Berthine Nyunga and Communicator George Mbella.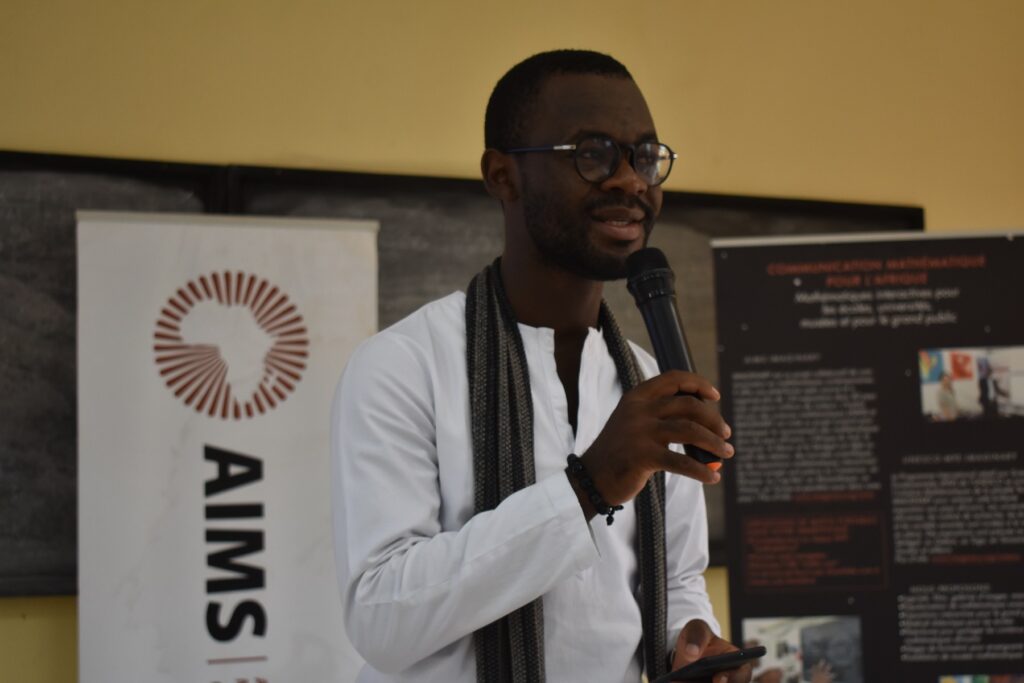 Finally, five instead of four best students qualified for the next stage of the competition after deliberations by the jury. Abigail Abeo (Data Science) from Ghana grabbed the first place by presenting her project on "Modelling Disease Progression based on Longitudinal Data". Kady Sako (Data Science) from Côte d'Ivoire emerged second with a much-applauded presentation on "Neural Networks for Stock Market Forecasting". The third place winner Rovanos Tsafack (Fundamental Science) showcased the merits of his "Model for Vaccine Efficiency on the COVID-19 Variants".
Establishing the fourth and last winner for Day 2 proved challenging for the Score Sheet projected by the IT Specialists Nathalie Wandji and Sylvain Wagoum showed a tie between Lucy Kimotho Wangari of Kenya and Cameroon's Lynda Zeugue. Wangari's Research Project touched on the "Impact of Bias Correction on Future Projections of Photovoltaic Power Generation in Kenya" while Lynda's solutions focused on predicting "Tropical Cyclones" which she said had caused 271 deaths in Zimbabwe and Malawi. Her project is now able to predict cyclones two days or a day before they hit by properly estimating the angles of deflection of the cyclone routes, resulting in better disaster management preparation and no death. The opinion of the jury therefore moved to qualify all five students for the Second Round of the 3MT competition.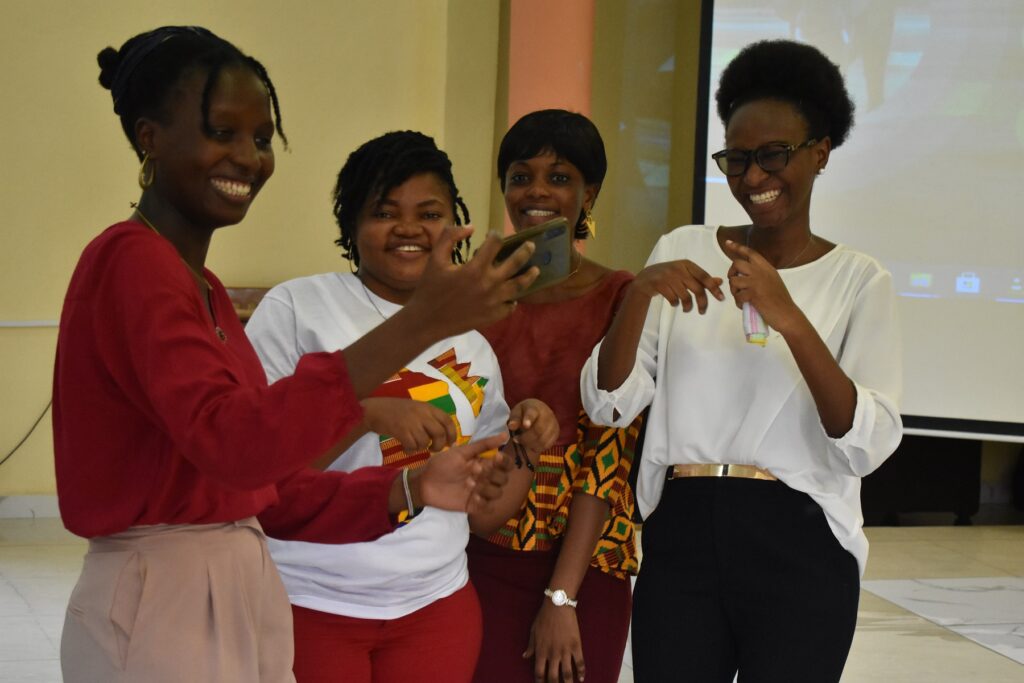 12 students from Group 3 mounted the stage this afternoon for yet another interesting and enriching 3MT competition. Only 4 winners will join the winners of Groups 1 and 2 in the next and final round of the competition scheduled to hold on June 12th.
The Three Minute Thesis (3MT) challenge is an annual science communication challenge organised by AIMS Cameroon for her students during the Research phase of their AIMS journey. The goal of the competition is to enhance the scientific communication skills of the students, with emphasis on the ability to communicate science to a non-technical audience.