The first three-day qualifying phase of the Three Minute Thesis (3MT) competition ended on Sunday June 6th with presentations by students of Group 3. Each of the 13 students convinced the jury and audience that their projects were marketable to solve some of Africa's pressing problems.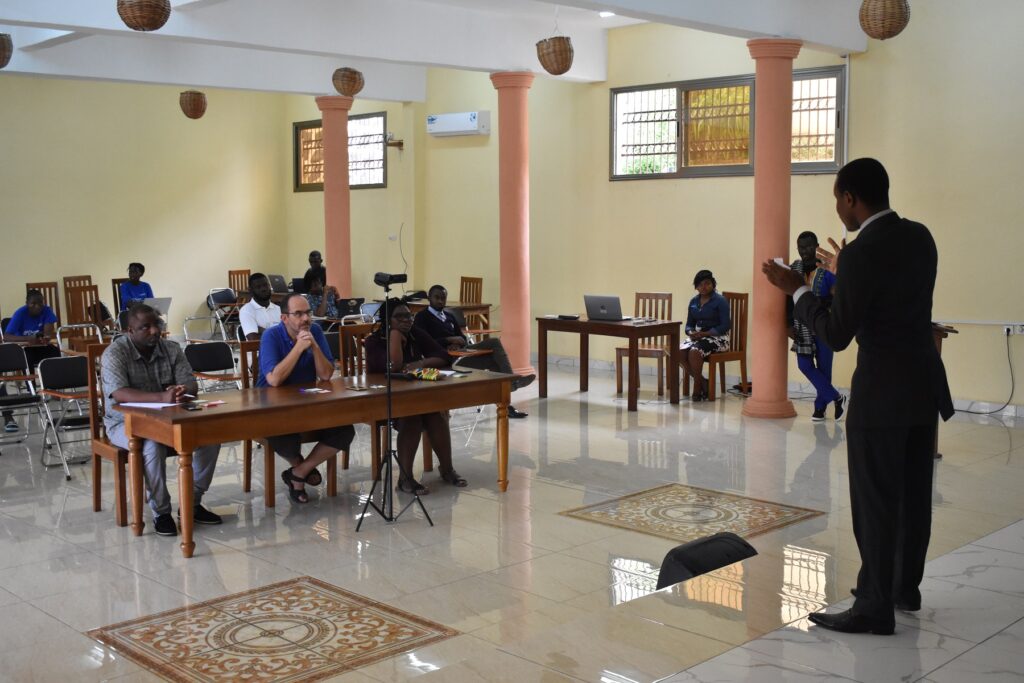 Topics of projects presented included Malaria Treatment in different Climates, Small Networks as a model of Disease Spread, Connecting Wars and Sources, Local Features Based Clustering Methods For Defects Detection on Flat Steel Surfaces, and Identifying Markers Associated with Survival among Breast Cancer Patients, among others.
After over an hour of very interesting presentations moderated by James Jr. Njong, assisted on the Score Sheet Table by Artificial Intelligence Specialist Berthine Nyunga and IT Specialist Sylvain Wangoum, the jury comprised of Prof. Marco Garuti, Ngeche Doris Nkwate and George Mbella established Joshua Boluwatife (Fundamental Science), Passy Mukami (Climate Science), Saheed Abiodun (Climate Science) and Bernadin Amougou (Data Science) as winners of Day 3.
Joshua's presentation was on the Construction of Jacobian Varieties while Passy discussed Time-Frequency Analysis and Machine Learning Models For Carbon Market Forecasting and Co-Movement with the COVID-19 Spread. Saheed presented his project on identifying Markers Associated with Survival Among Breast Cancer Patients. Bernadin edified the jury and audience on the Connection Between Neural Networks and Reproducing Kernel Hilbert Spaces – With a View Towards PDE-Solvers.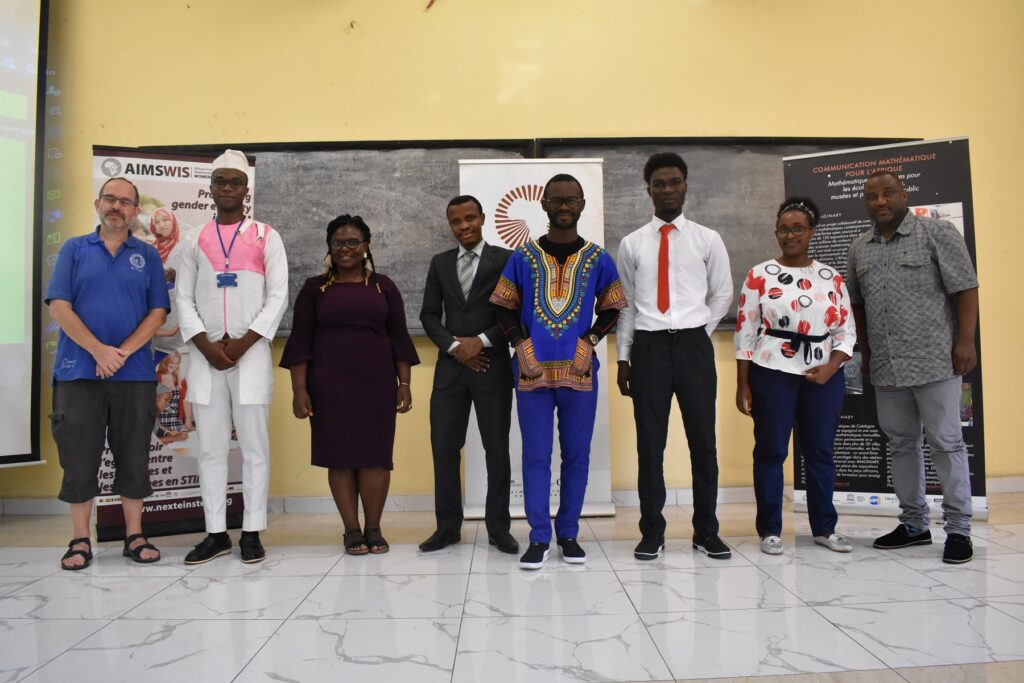 The final round of the 3MT competition will hold on Saturday, June 12th and the winner will be declared and celebrated.

The Three Minute Thesis (3MT) challenge is an annual science communication challenge organised by AIMS Cameroon for her students during the Research phase of their AIMS journey. The goal of the competition is to enhance the scientific communication skills of the students, with emphasis on the ability to communicate science to a non-technical audience■