The Conference Hall of AIMS Cameroon became Africa in miniature during activities organised by the students' Social Club to celebrate Cultural Day yesterday July 15th. Under the watchful eyes of visiting CEO of AIMS Global Network, Ms Lydie Hakizimana, the Chief Strategy and Partnerships Officer Mr. Momar Dieng, the graduating students of the 8th Cohort, dressed in traditional outfits, performed in a Fashion Show and Traditional Dances from Cameroon, Ghana, Zambia, Kenya, Ivory Coast, Ethiopia and Nigeria.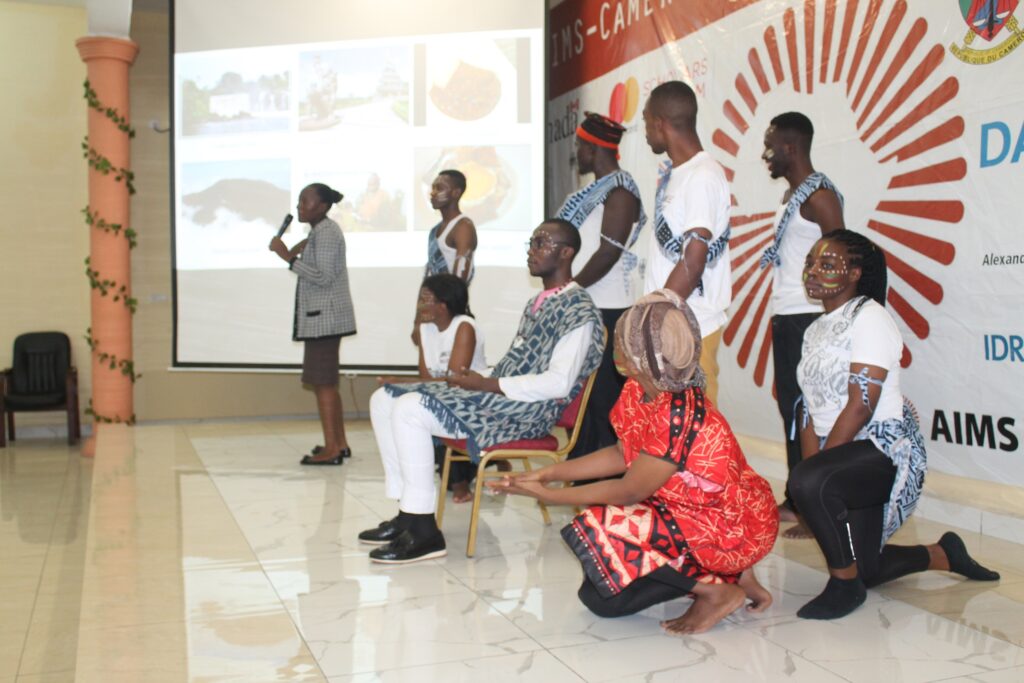 In summary presentations of their respective countries, the students virtually took their audience on a trip around the continent.
In Zambia, the Victoria Falls, the Livingstone Museum, the South Luangwa National Park, the Ngoni Tribe as well as the local food called 'Nshima" were presented while in Kenya, focus was on Mount Kenya, Fort Jesus historic site and the Mashujaa Day, among others. From the Yamoussoukro Basilica in Ivory Coast through Elimina Castle in Ghana and Lobe Waterfalls in Cameroon to the Erin Ijesa Waterfalls and Zuma Rock in Nigeria, the beauty of Africa was unveiled.
In the Traditional Food Exhibition, the students displayed delicious meals they had prepared earlier yesterday. Yassa au Poulet (Ivory Coast), Pounded Yams/Egusi Soup (Nigeria), Panku fufu/Okra Soup and Chicken/Fish Stew (Ghana), Pilé Pommes, Eru/Garri, Okok/Cassava (Cameroon), Kamdolo (Zambia), Beef & Cabbeges/Chapati were some of the delicious African traditional meals exhibited on the eve of their graduation.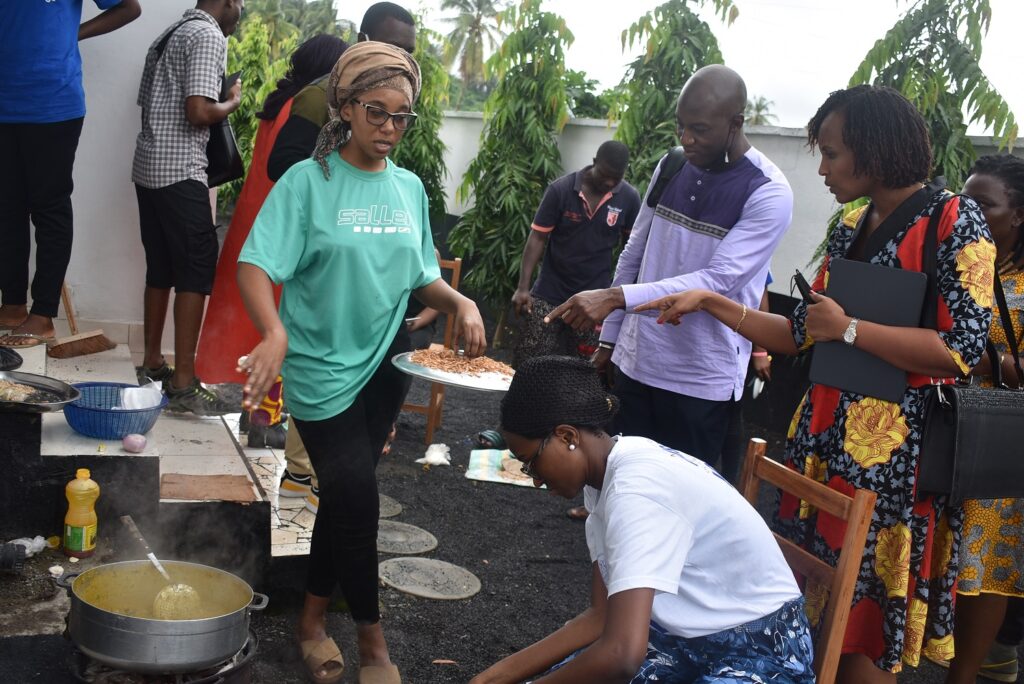 The Cultural Day thus ended as one of the memorable events organised by students of the 2020/2021 Cohort. The batch went beyond Mathematics during the academic year to show skills in Singing, Theatre Arts and Cooking, among others.