November 10th was set aside by UNESCO as World Science Day for Peace and Development to commemorate the importance of science in building peaceful and sustainable societies. The day aimed to strengthen public awareness, promote solidarity, renew commitments, and draw attention to challenges faced by science and raise support. The theme of this year's celebration was "Building Climate-ready Communities". This theme comes at a time when the world is faced with a global climate challenge.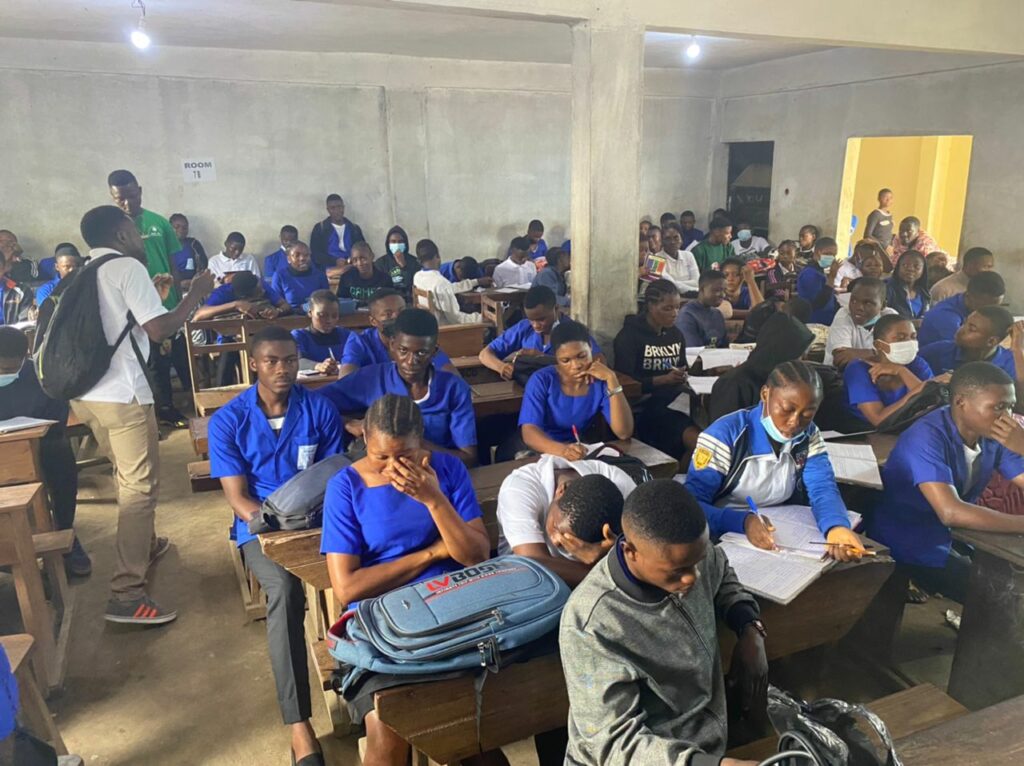 Keeping with the AIMS "Give-Back" culture, the Science Catalysis association led by Nkuiate Harris Sop, an AIMS alumnus from the Climate Science stream, joined the rest of the world to spread, organize and connect with the public on Science Day. The day was celebrated in collaboration with the Environmental Science Students Association (ESSA) at the University of Buea, and Words Bridge.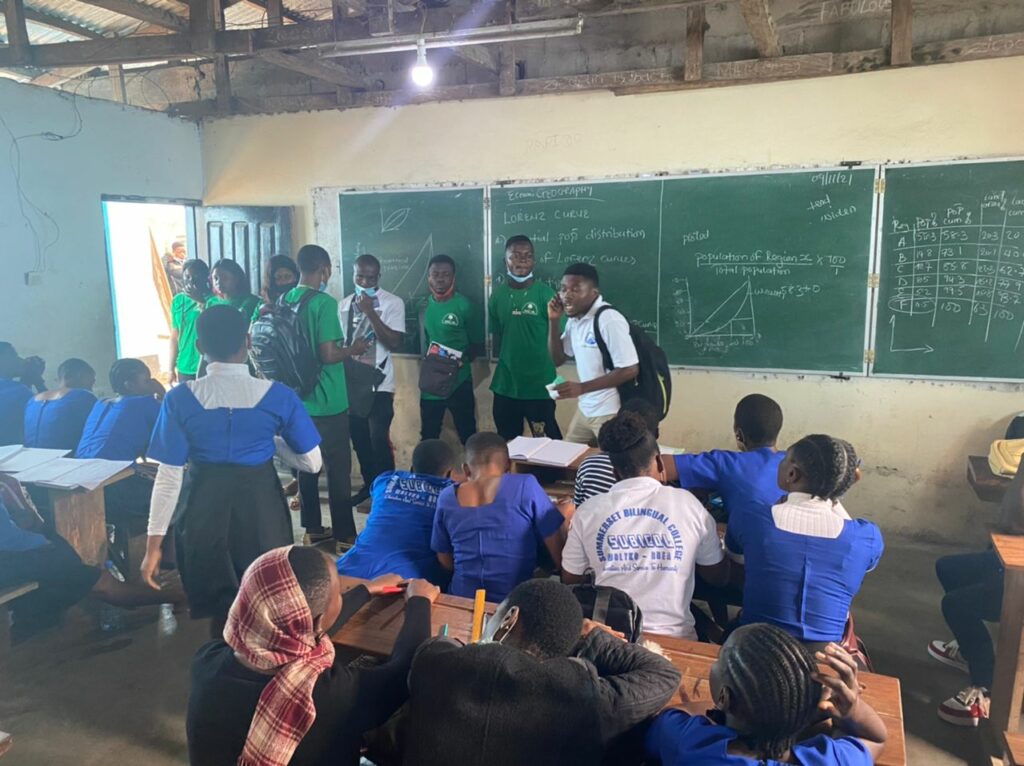 Activities carried out at the secondary school level included an Essay writing contest on, "Science and Peace," and an awareness campaign of, "Climate Change: Causes, Effects, and Mitigation/Adaption." The writing contest received essays from Inter Comprehensive High School, Buea, and Lycée Bilingue de Koutaba. The winners of this competition will be awarded cash prizes.  Meanwhile, about 10 passionate students attended the talk on Science Advocacy and were taught the importance of advocating for science and how to advocate.
The awareness campaign took place at Summerset Bilingual College in Buea, and the classes targeted were Lower Sixth Arts and Upper Sixth Science. About 300 students were drilled on climate change and its effects. The students were receptive and asked fascinating questions like, "how can inorganic waste be properly disposed of", among others. They were then educated on the opportunities in science.
At the University of Buea, a talk on "Science Advocacy for Students" was given to some undergraduate and postgraduate students.
Although a talk on "Science and Environment," scheduled on the science day at Chariot FM radio and an advocacy talk could not hold because of technical and administrative challenges, the celebration was a success, given the enthusiasm expressed by students targeted.