The President of the Africa Region for Robert Bosch (Pty) Ltd, also known as "BOSCH" company, Dr. Markus Thill paid a working visit to AIMS Cameroon's Center of Excellence in Limbe on the 5th of November, 2021. He was accompanied by the Business Development Manager for West & Central Africa, Mrs. Diane Flore Mokoe Nkouagni, and the Partner Manager for West and Central Africa, Mr. Jean Jacques Nken.
The delegation was warmly received by the Chief Operating Officer (COO) Mr. Honoré Bernard Youfegnuy, and the Senior Tutor Dr. Daniel Duviol Tcheutia.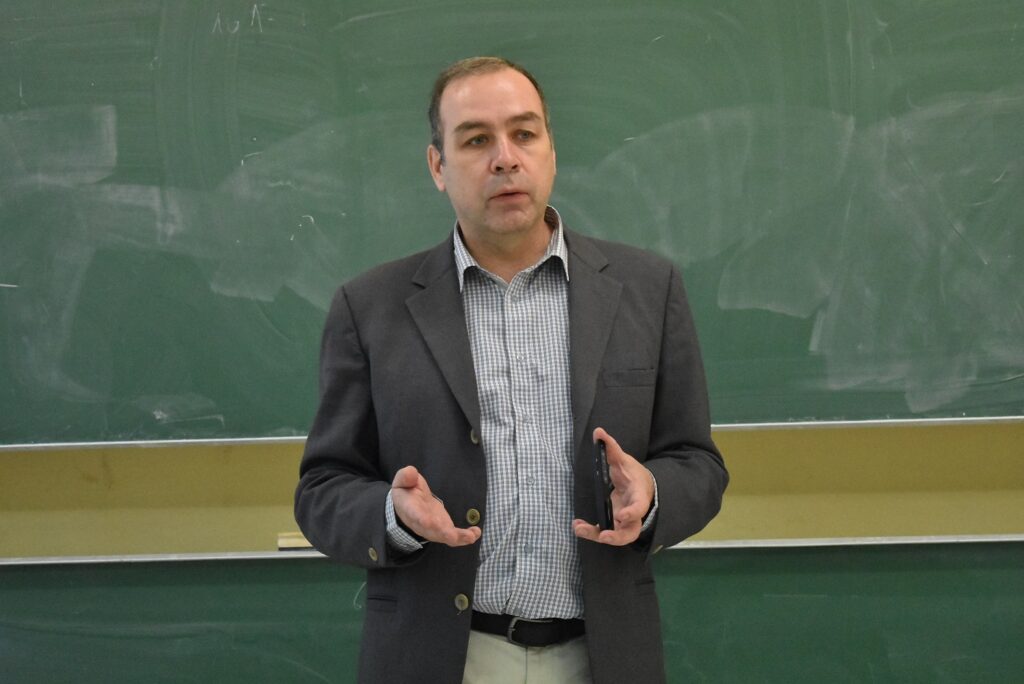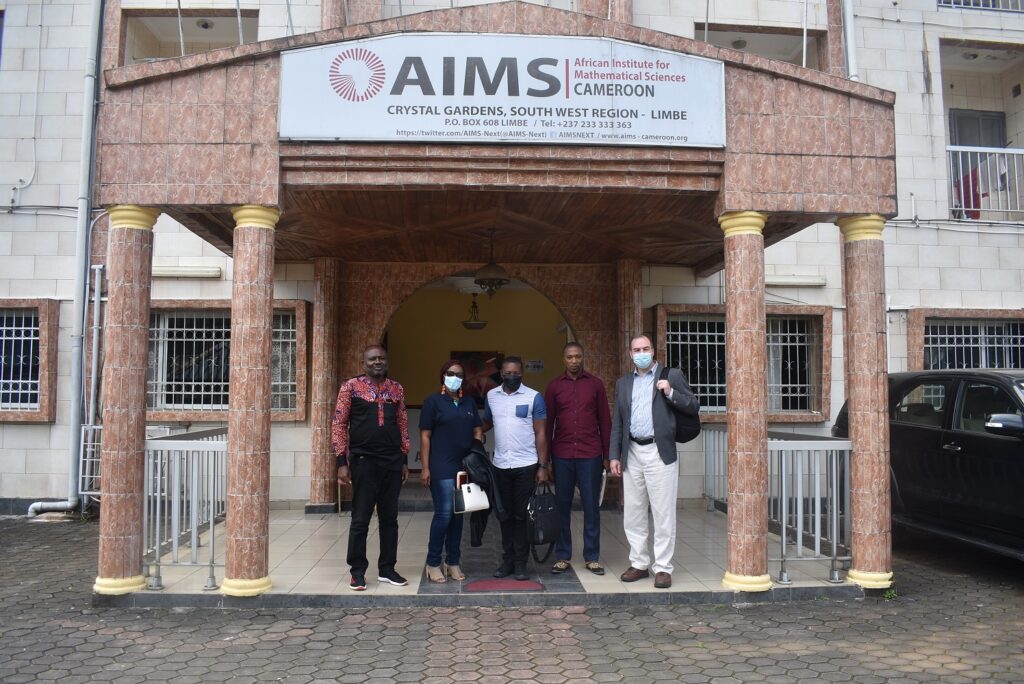 Dr. Markus delivered a talk to students in which he presented Bosch Company, what they are doing in general and in Africa in particular, as well as some problems they have already solved in Africa.
"In addition, we discussed on possibilities of partnerships, and in which aspects we could collaborate for a win-win partnership. They agreed to propose to us some essay topics for our students, at latest January 2022. Some students can also propose projects on which AIMS and Bosch could work together. We have students already thinking in this direction," said Senior Tutor Dr. Daniel Duviol Tcheutia.
The Bosch Group is a leading global supplier of technology and services. It employs roughly 395,000 associates worldwide (as of December 31, 2020). The company generated sales of 71.5 billion euros in 2020. Its operations are divided into four business sectors: Mobility Solutions, Industrial Technology, Consumer Goods, and Energy and Building Technology. As a leading IoT provider, Bosch offers innovative solutions for smart homes, Industry 4.0, and connected mobility. Bosch is pursuing a vision of mobility that is sustainable, safe, and exciting. It uses its expertise in sensor technology, software, and services, as well as its own IoT cloud, to offer its customers connected, cross-domain solutions from a single source. The Bosch Group's strategic objective is to facilitate connected living with products and solutions that either contain artificial intelligence (AI) or have been developed or manufactured with its help. Bosch improves quality of life worldwide with products and services that are innovative and spark enthusiasm. In short, Bosch creates technology that is "Invented for life.
In 1886, Robert Bosch founded the "Workshop for Precision Mechanics and Electrical Engineering" in Stuttgart. This was the birth of today's globally operating company. Right from the start, Bosch was characterized by innovative strength and social commitment.
AIMS Cameroon's management and academia were thus pleased to receive a giant booster for its Industry Initiative which seeks to adapt training to meet industrial labour needs.