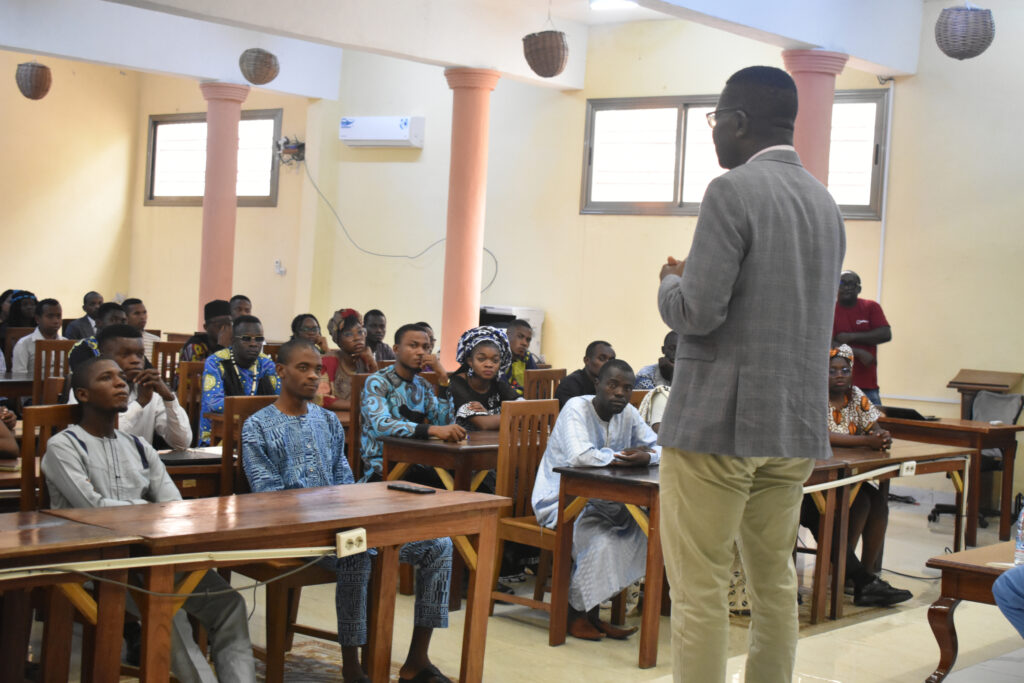 On 16 October 2023, AIMS Cameroon had the honor of hosting Prof. Sam Yala, AIMS Global Network President. Prof. Yala's visit was a highly anticipated event, and it provided a valuable opportunity for the AIMS Cameroon community to engage with an accomplished professional and gain insights into the world of AIMS Community.
The preparations for Prof. Yala's visit were meticulous, with a dedicated team ensuring that all arrangements were in place. The day of the visit was marked by a series of engaging and enlightening activities. A keynote lecture by Prof. Yala was the highlight of the day, where he shared his extensive knowledge and experiences in the AIMS Global Network. This lecture served as an introduction to the world of AIMS Cameroon, providing students with a glimpse of the academic excellence and opportunities offered by AIMS Centres.
During his visit, Prof. Yala graciously interacted with both students, tutors, visiting lecturers and staff members. His willingness to engage in discussions and answer questions from the audience created a dynamic and intellectually stimulating environment. Students were able to delve deeper into their academic interests, whereas tutors and visiting lecturers found his insights invaluable for their research and teaching endeavors.
Prof. Yala's visit had a profound impact on the school community. Students and faculty were inspired by his journey and the possibilities within the realm of his Experience as Global Network President. The visit ignited a sense of curiosity and enthusiasm among the students, encouraging them to explore new academic horizons.
In conclusion, Prof. Sam Yala's visit to AIMS Cameroon was a memorable and enlightening experience. The day was filled with meaningful interactions, and his lecture provided students with a deeper understanding of the opportunities available at the institution. The AIMS Cameroon family extend its heartfelt gratitude to Prof. Yala for sharing his knowledge and insights, and we look forward to hosting more distinguished guests in the future to further enrich the educational experiences of our students.