Reports from the South West, North West, Littoral, Centre, East, North and West Regions say that the first-ever Regional Mathematics Olympiads organized on Saturday April 17th 2021 by the Teacher Training Program (TTP) of the African Institute of Mathematical Sciences (AIMS) Cameroon was a success. Out of the 534 candidates initially registered for the AIMS TTP Regional Olympiads, 478 candidates participated in centres across the headquarters of the seven regions. Winners will join other winners from the three Regions – North, Adamawa, South – for the AIMS TTP National Mathematics Olympiad in May.
As early as 8:00am yesterday, concentration and determination clouded the writing centres where the candidates confidently solved through the Mathematical problems posed to them. Under the French sub-system, candidates from Troisième and Terminale sat in for the test while candidates from Form 5 and Upper Sixth represented the English sub-system.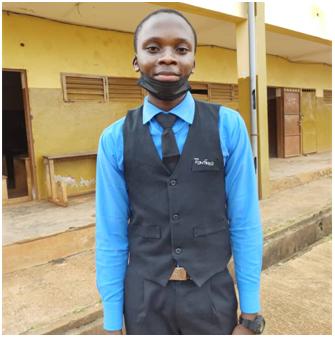 At the end of the Olympiads at 12:30pm, most of the candidates emerged with smiles of satisfaction. "It was actually a good test of knowledge on what I have learned so far. I think it was a good contest. What inspires me to take interest in Mathematics is my desire for problem solving," said Fontebo Tchicknwighe Acha, a Form Five student of Oxford Comprehensive High School in Yaounde.
After secretariat formalities and evaluation by the supervising Regional Pedagogic Inspectors, results of this first challenge will be published by Friday 23rd April 2021. The best candidates per Region will prepare for another contest for the national champions. An award will be given to the winners of the AIMS TTP Olympiad. The purpose of the AIMS TTP Olympiad is to identify high achievers in Mathematics at both the regional and national levels for both sub-systems of education.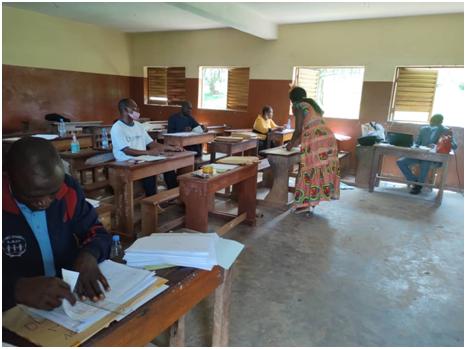 The organization of the 2021 Mathematics Olympiads is an important milestone in AIMS TTP's mission. One of the components of the AIMS TTP is to perform Outreach and hold Public Engagement events. Prominent among such events is an Awards Show designed to recognize and honour the trainers, teachers, and students who are implementing change for Mathematics to be learnt and taught differently.