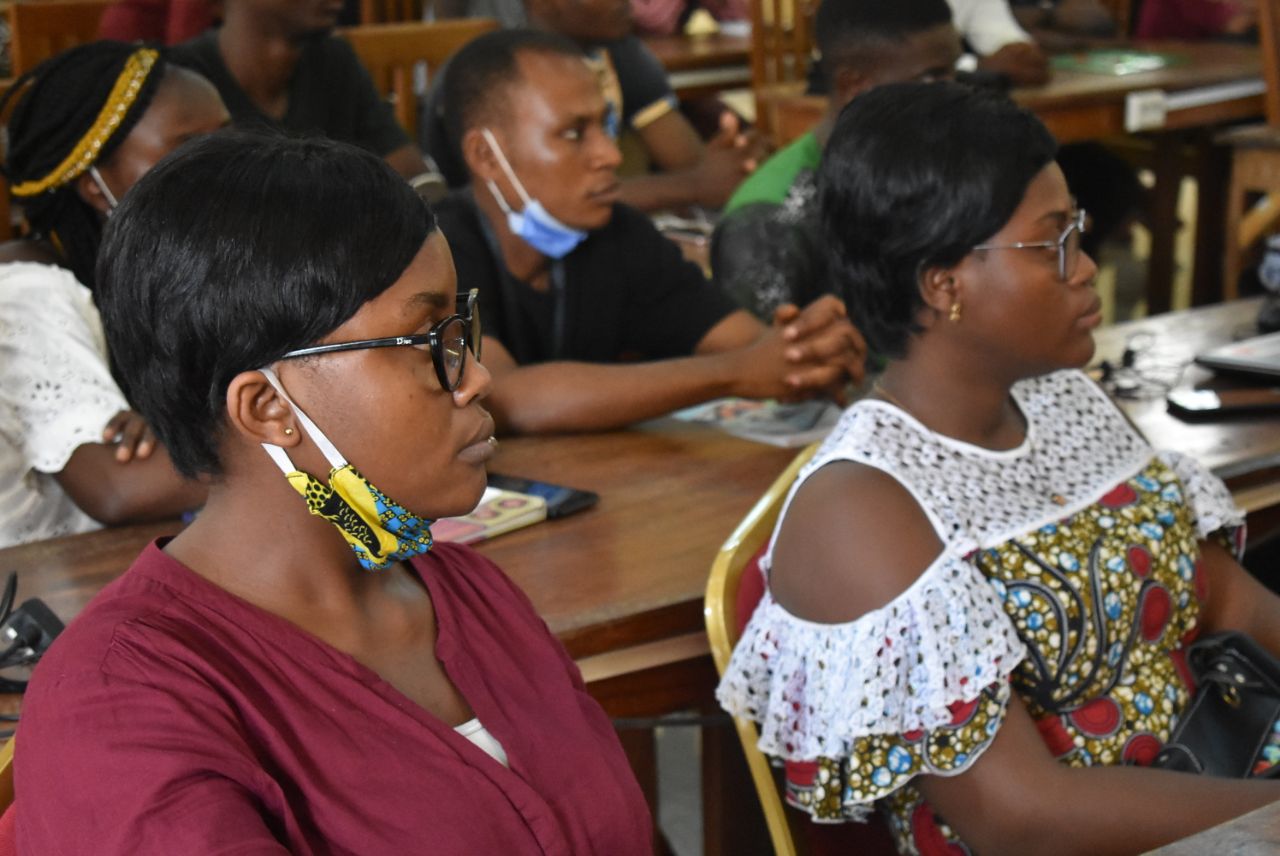 Newsroom
AIMS-CAMEROON PREPARES TO WELCOME THE BUSINESS WORLD
June 13, 2022
The stage is being set for the largest public gathering in AIMS Cameroon cooperative education history, with the maiden edition of the AIMS Cameroon career fair and science communication challenge. Following a rigourous ten months postgraduate training in mathematical sciences, the career fair will bring together leading actors in Cameroon's growing market scene, to explore,
Read More
Blog
Students Introduced To Professional Development & Entrepreneurship
Our 9th Cohort students are now taking lectures in Professional Development and Entrepreneurship. Lectured by Honoré Bernard Youfegnuy and assisted by James J. Njong, the skills course seeks to improve student...
Read More